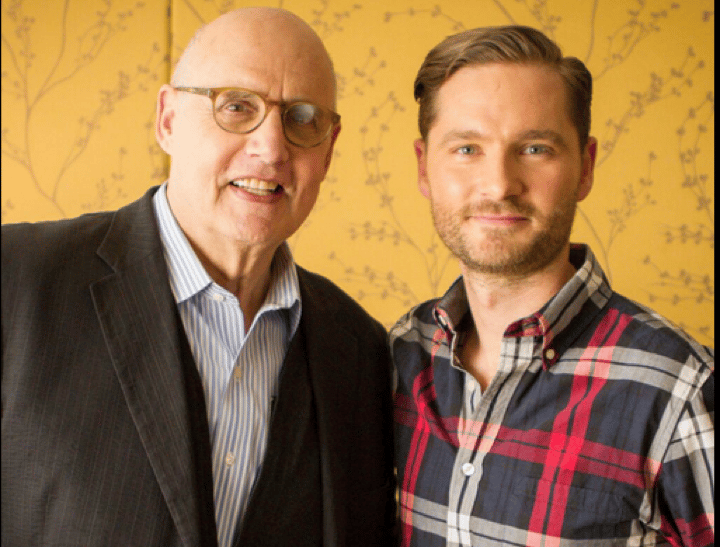 New TV show The Weekly with Charlie Pickering debuts tonight at 8:30pm on ABC. Charlie Pickering has traded commercial TV success for the somewhat less salubrious surrounds of the ABC offices in Elsternwick, Victoria, and he couldn't be happier…
After five years as a host of Channel 10's The Project, Pickering left the security of a steady job on a successful primetime TV show for the national broadcaster – with a baby on the way, to boot.
Why? Well, Pickering is careful not to diss his former employer, saying he's "forever grateful" to Channel 10 for the opportunities he received there, but he's also critical of the demands of working for a commercial network.
"The compromises to do commercial TV became too much over time," he told SMH. "The hardest moments of [The Project] was to not go on air and do things the network or a sponsor wanted, because I felt that was a betrayal of who I was."
He describes an interview the network wanted to do with Mel Greig, one of the 2DayFM presenters whose prank-call to the hospital where Kate Middleton was giving birth resulted in a nurse committing suicide.
"I was just sitting there going; 'This is already a mental-health story. Someone has taken their own life. Why would we pile on and do that?' To me, that's like the media pretending the rules don't apply to them. You can't promote beyondblue and then just not give a shit what you do to people's mental health in chasing cheap entertainment," he told the SMH.
He says it was well-known that Greig was "not handling the situation well".
"Carrie [Bickmore] and I spent the entire day fighting it. We were able to win that fight but once again it damages your relationship with your organisation," Pickering told news.com.au.
Pickering told News.com.au that he regrets an interview with Kim Duthie, the infamous "St Kilda schoolgirl" who was involved in the 2011 footballer sex scandal. She was underage, he says, unsupervised and very immature.
"There was no one. She was a minor but we put her in what I thought was a terrible situation. I just felt ethically that was the wrong thing to do. It was the first time I really felt how your principles can be compromised," he said in the report.