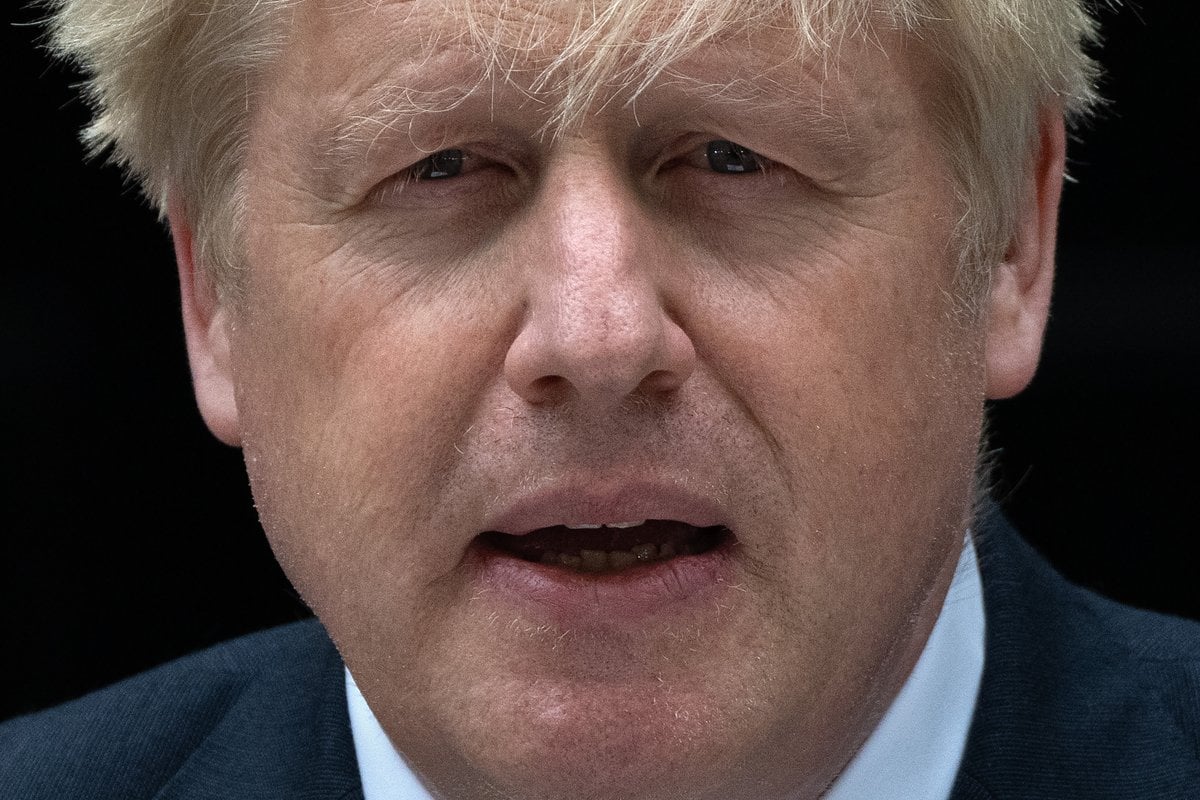 Gosh. Crikey. Whoopsy-daisies, the Prime Minister of Great Britain has got himself into a right old pickle. 
If, by pickle, you mean he's finally had to admit that he is Unfit AF for the job that he has been doing for three years now.
Boris Johnson oh-deared himself into resignation on Thursday after more than 50 - that's 5-0 - of his ministers resigned within 24 hours, citing no confidence in his leadership. 
"I want you know how sad I am to be giving up the best job in the world," he said, outside Downing Street, dry of eye. "But them's the breaks."
Them's the breaks.
Listen to Holly Wainwright talking about Boris's resignation on Mamamia Out Loud. Post continues after audio. 
It's remarkable, and tells us all a great deal about the self-belief instilled at Eton College - the top-tier private boys' school that has spawned 20 (that's 2-0, I learned that at my public school) British Prime Ministers - that Boris did not resign when the 14th resignation letter hit his desk. Or the 26th, or the 37th. Not even when one of his closest allies in government, Michael Gove, went to visit him on Tuesday night as the Twitter resignations pinged ever upwards, to say "Hey, old chap, it might be time to, you know..." Boris refused, and fired him.
What is it they say? Channel the confidence of a mediocre, middle-aged white man emboldened by generations of privilege and an expensive education? Something like that.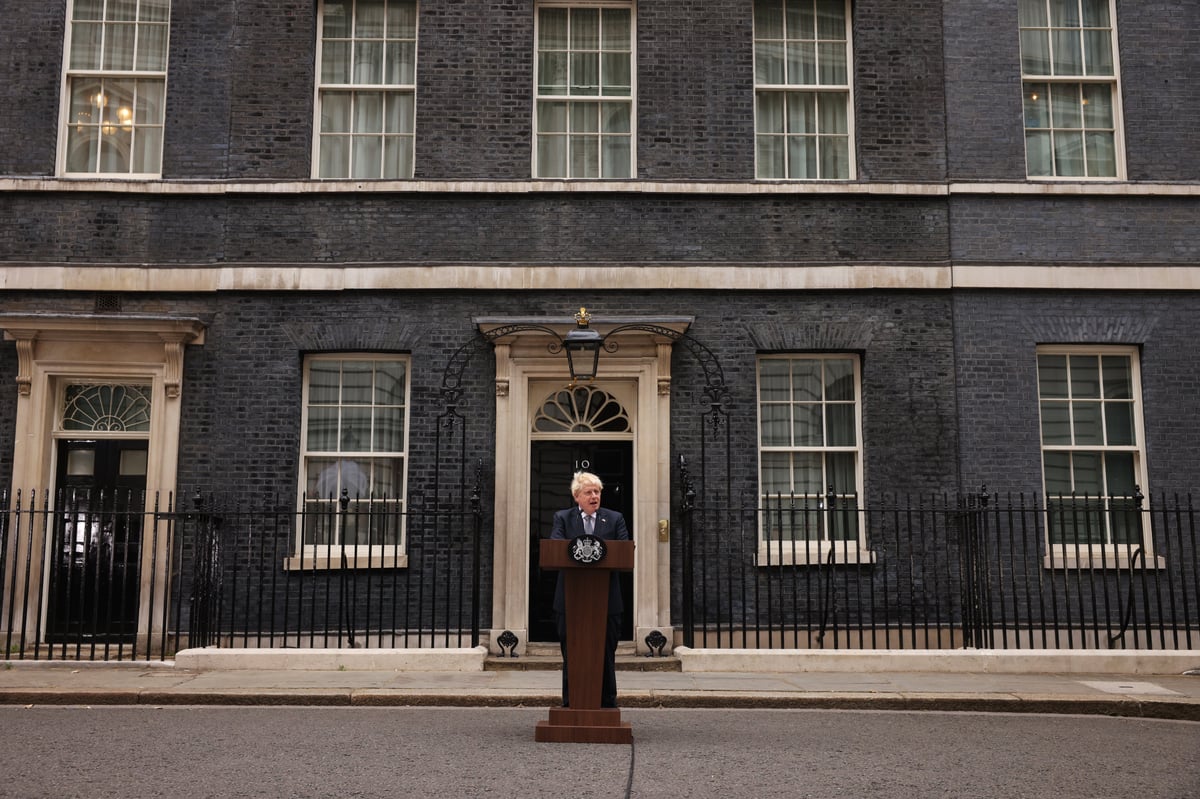 UK Prime Minister Boris Johnson addresses the nation as he announces his resignation outside 10 Downing Street, on July 7, 2022 in London, England. Image: Getty.