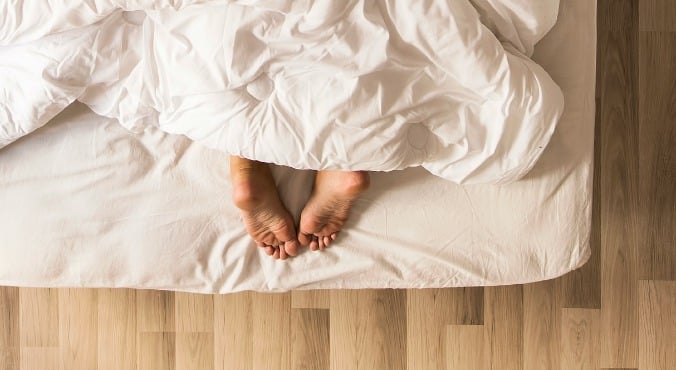 Image via iStock.
When it comes to getting a good night's sleep, there are many factors can help you to drift off. Avoiding caffeine, not napping during the day, steering clear of your smart phone before bed, the list goes on.
But there's another to add. Try sticking your foot out of the bed when you hit the hay. Yes, really.
RELATED: 7 simple techniques that will help you get to sleep tonight.
Our hands and feet play a key role in helping us sleep, apparently, and it's all down to how pivotal our temperature is to our snooze time.
Sleep is most likely to occur when our core temperature decreases, and less likely to occur when it's high.