Let me clear something up. The question "Why are you still single?" is not the compliment all you well intentioned people think it is.
If I give you the benefit of the doubt, I imagine that what you're trying to say is "You're beautiful, kind, intelligent, generous, fun to be around, a good cook, plus you hold down a stable job! Surely those qualities make you worthy to be someone's wife. How is it possible that you have been left on the shelf? The men must be mad!"
Are you hoping to make us blush and be coy, modestly accepting the fact that you consider us to be a prized heifer? In the past, that's the reaction you would have received from me. I would then have coupled it with a comment like "Oh, if only it was that easy to keep a man". (Yes, I hang my head in shame that those words actually came out of my mouth.)
Yes, single people are asked questions like this when hanging out with Smug Married Couples. Post continues below. 
I've heard it on TV, it's been said to my face and recently I saw it hashtagged in the comments section of a photo of a very aesthetically pleasing trifle my female friend made for Christmas. The comment read: #cantbelieveyourestillsingle.
Whilst I was impressed by the male poster's correct usage of you're (albeit without the apostrophe, my major complaint around hashtags… but I digress) it was NOT received as the flattering remark he was perhaps looking for… And it hung there like a fart in an elevator, unliked for days.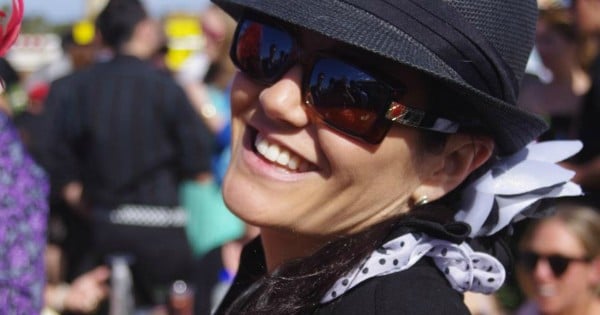 Now, despite the heteronormative tone and gender stereotyping in my article thus far, I have it on good authority from the single male and gay/lesbian friends in my own demographic (late 30s, early 40s) that they hear that question just as frequently as we single ladies.