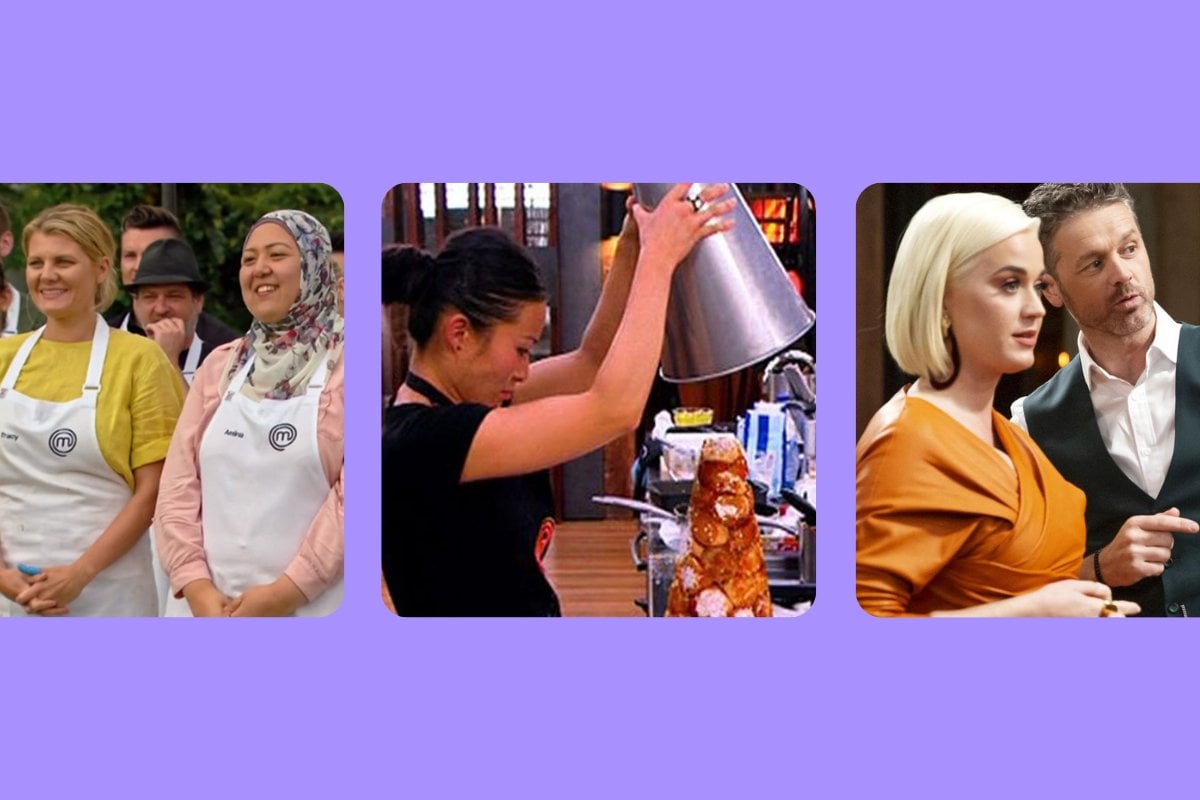 Ah, MasterChef. 
You never ever fail to reel me in, and tug on those heart strings. You'd think after 13 seasons, one would have cooking fatigue, but HECK NO with this series. 
The delicious food, recipe inspiration, engaging judges, and honestly such inspiring contestants that share so much heart with us viewers, keeps me coming back for more season after season. 
With the new fourteenth season having kicked off for 2022, MasterChef Australia: Fans & Favourites, I'm absolutely here for the much-needed hit of nostalgia, fun, and heartwarming telly. 
I'm admittedly a I-can't-make-that-because-MasterChef-is-on kind of fan. Plans Sunday to Thursday? Sorry, we'll have to shift those. MasterChef is on! I've also gotten my kids hooked too.
Some of my all-time fave MasterChef contestants are returning (Julie, Sashi and Tommy, woot!), and the gorgeous judges, who really, really have the best chemistry of any hosting trio on our screens! 
From all the excitement of this new season, it got me thinking about which MasterChef moments from all 13 seasons (since 2009! A different world!) have been the most memorable and wholesome IMO. 
I tell you, it's hard to choose just 10, but I took on the challenge. Here's my definitive list.
1. Callum and Adam's final battle in season 2 to create the Snow Egg. 
This was just a ripper moment. IYKYK.
Both these men were such kind, hardworking, talented individuals that I would have been happy for either to win, and they really took TV in 2010 to new limits when creating this incredible dessert before our eyes. 
It was wonderful watching them support and encourage each other as they worked (a value that's baked into the MasterChef franchise), and they both reached a wonderful ending – Adam was the winner, but (at the time) 20-year-old Callum was essentially awarded his debut into an incredible career of food: the best!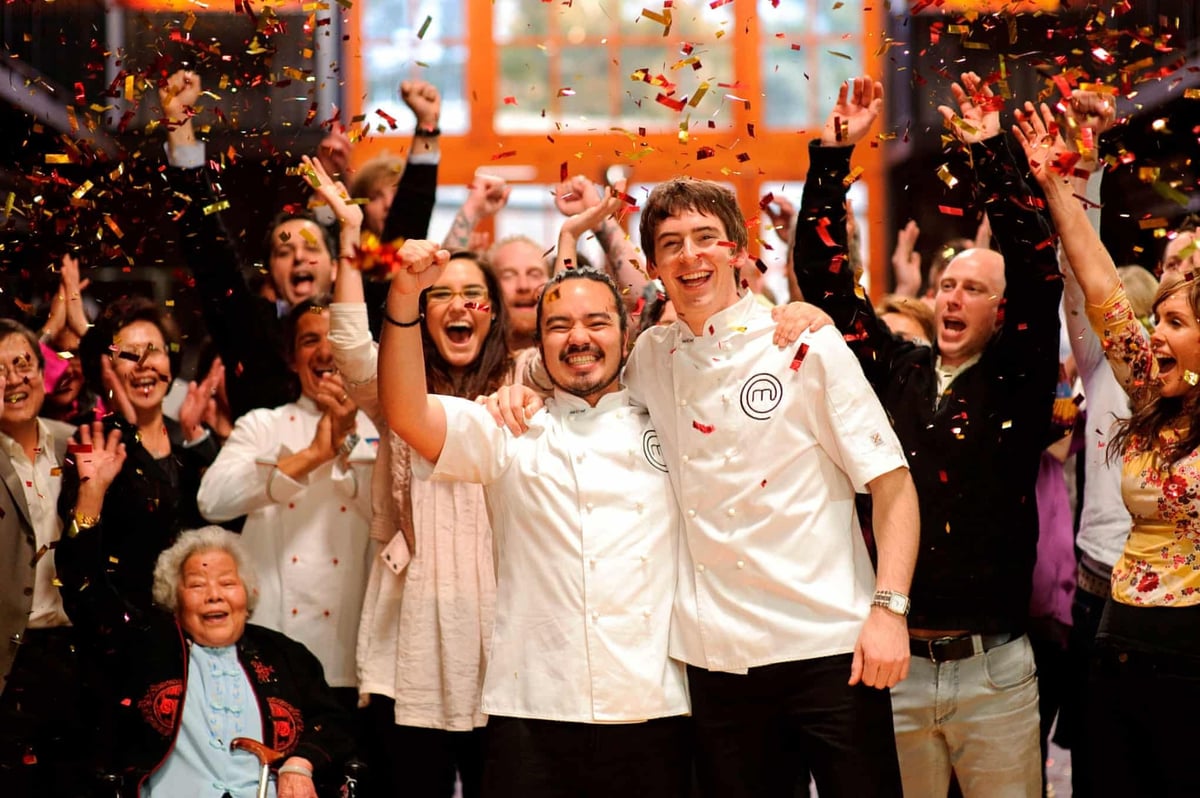 Image: Network Ten.