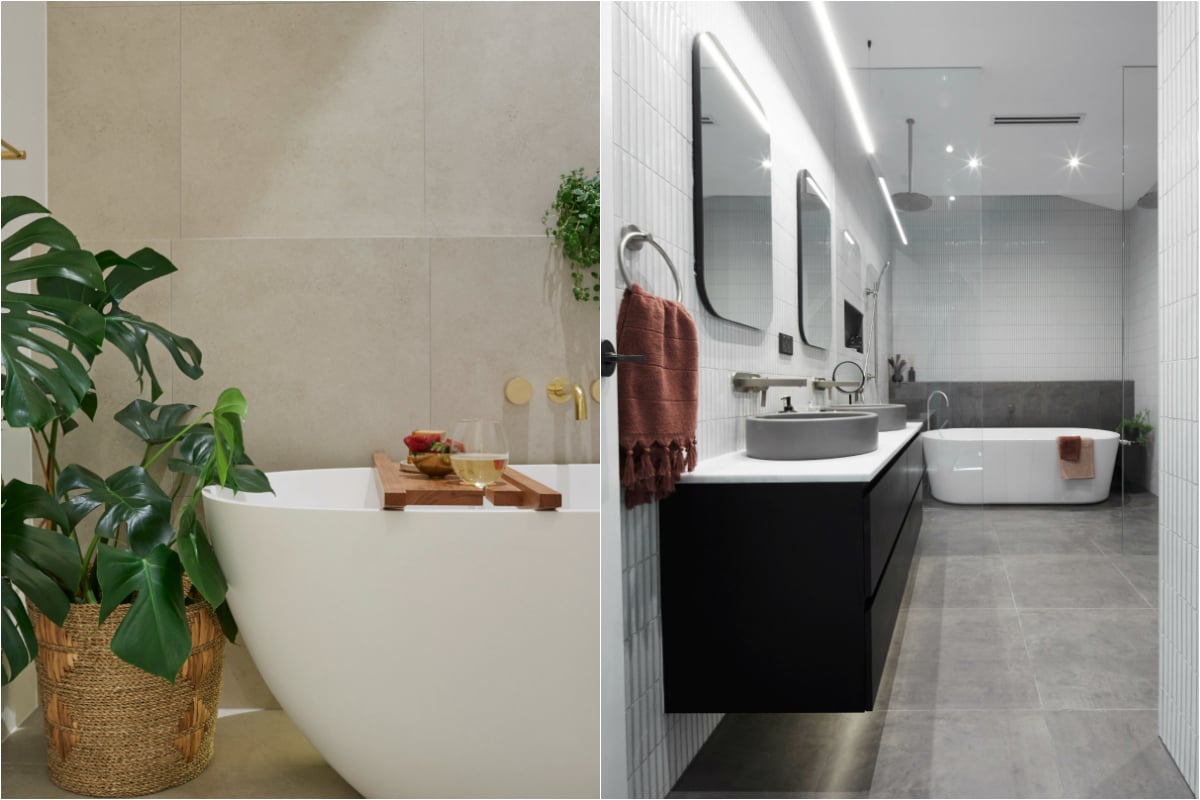 Sunday night's episode of The Block is always the most satisfying, as we view and judge all the newly renovated rooms.
This week was all about the teams' main bathrooms. And one couple forgot to put a toilet in their bathroom, confusing… everyone.
Another couple reconfigured their floor plan, and Jesse and Mel continue to be picked on by the judges. What's new?
Here are all five of the bathroom reveals.
Mitch and Mark
You may remember Mitch and Mark won the master bedroom reveal last week despite being the only pair to not deliver a master bedroom. Their risky move to break the rules and instead deliver a luxury entertaining space worked wonderfully well as they happily walked away with $10,000 in prize money.
During judging, Darren said "change the architects plans at your own peril," and that's exactly what Mitch and Mark did this week, once again, with their main bathroom.
In their fourth week on The Block, they decided to build a laundry and an ensuite.
Darren complimented the men on their "neat and well-contained laundry," adding "they have planned it really beautifully".
Shaynna, on the other hand, believed they "could have made it a lot bigger," by extending their bench for laundry purposes.
As for their propensity to modify the architect's floor plan, Darren commented: "Some weeks it's going to work in their favour and other weeks it's going to work in their detriment".
Mitch and Mark scored themselves a 24.5.