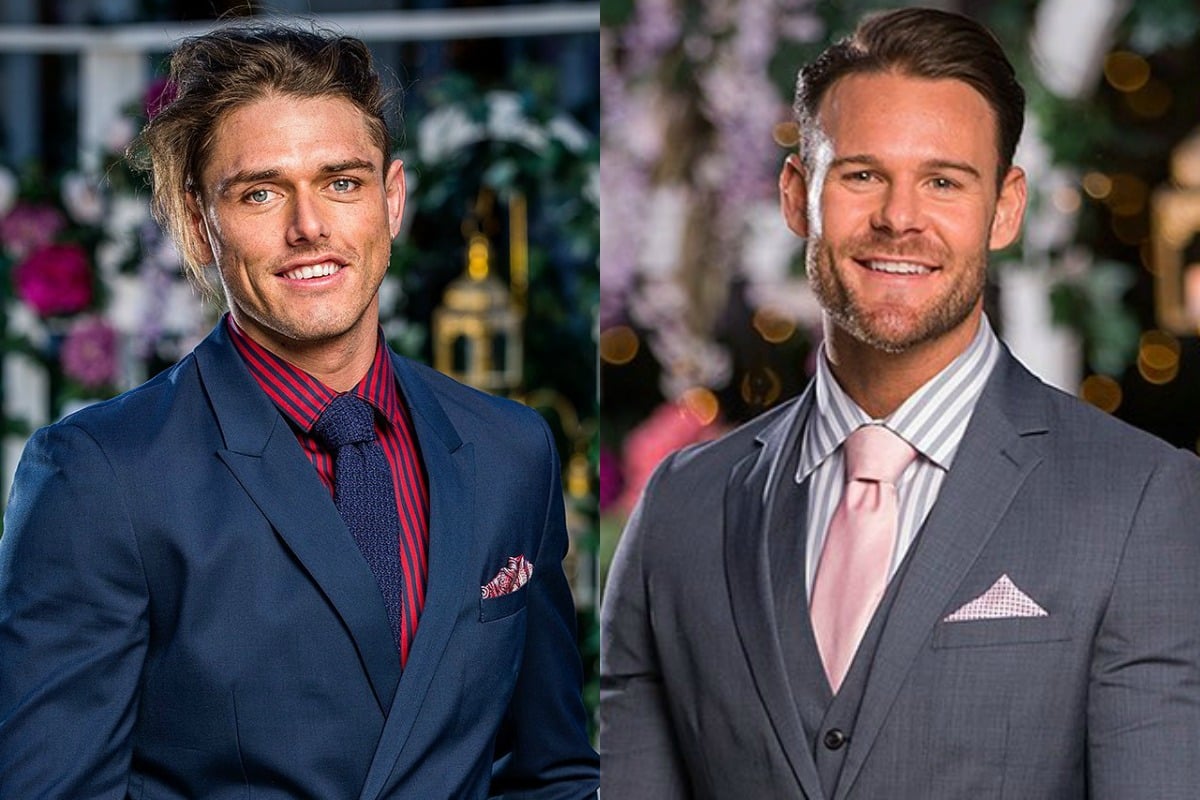 1. The canny theory that explains why Angie Kent chose Carlin first on The Bachelorette last night.
Well.
Last night's episode of The Bachelorette was pretty dramatic to say the least. We saw tears, a very nervous Timm and a brief walkout from Angie. It was… a lot. 
In the end, Carlin (and his face) and sweet angel Timm got a rose, sending dog-lover Ryan home.
After the episode aired, a switched-on Bachie fan proposed a theory on Mamamia's Bach Lols Facebook group as to why the rose ceremony was so intense – and why Angie was so torn up last night, despite it being the semi-finale.
And it's pretty damn convincing.
 

View this post on Instagram

 
The theory suggests that Angie chose Carlin first during last night's rose ceremony because he will be the easiest for her to say 'no' to during tonight's finale.
Meaning, Angie was secretly trying to choose between her ∼real∼ top two picks – Timm and Ryan.
Interesting.
Look, it makes a lot of sense. Why not get the tough decision out of the way and take a bit of pressure off the finale?   ¯\_(⍨)_/¯
Thankfully, we don't have long to wait to see who Angie chooses. The Bachelorette finale airs at 7:30 pm on Channel Ten.
The Spill is Mamamia's daily entertainment podcast that catches you up on everything in entertainment and pop culture. It's snackable and perfect for your commute home. Post continues after podcast.