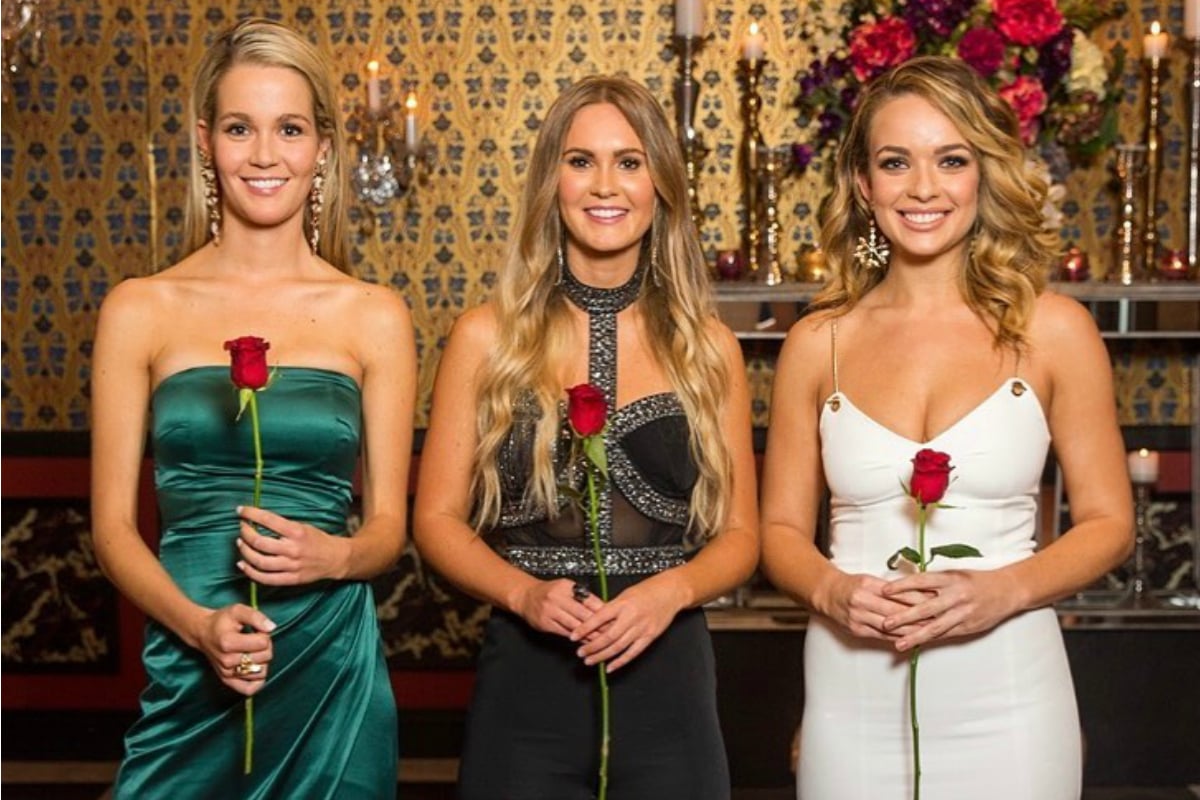 To catch up on all the Bachelor Australia 2019 recaps and gossip, check out Mamamia's recaps and visit our Bachelor hub page.
Gather around.
For I have Bachie news of the utmost importance, because once again we know the winner of The Bachelor before it's even announced. Well, by that I mean we think we know.
Chelsie McLeod, 28, has been the clear winner from the start, ever since a vibrant violin tune played as she walked down the red carpet to meet 31-year-old Bach, Matt Agnew.
The chemical engineer was shocked to discover the bachelor works in the same industry as she does – as was he – and ever since then, the two have proven their connection.
Side note… Mamamia recaps the past week of The Bachelor. Post continues after audio.
Here are all the signs Chelsie McLeod (almost) definitely wins The Bachelor Australia 2019.
The top-three photo
Errrr. This seems like a blatantly obvious way for Channel 10 to spoil the winner of The Bachelor each year but they do it SO OFTEN.
If you look back at the previous promotional shoots for the final three contestants of The Bachelor and The Bachelorette (I'm an investigative journalist, please), a certain trend emerges.
More often than not, the person who is eventually chosen as the winner stands proudly in between the runner-ups, unbeknownst to them at the time.
It occurred for the seasons of Sophie Monk, Georgia Love, Sam Frost, Richie Strahan and the Honey Badg… oh wait, no, nevermind.
And now, it looks like the trend will include Matt Agnew's season with Chelsie McLeod flanked by Abbie and Helena.