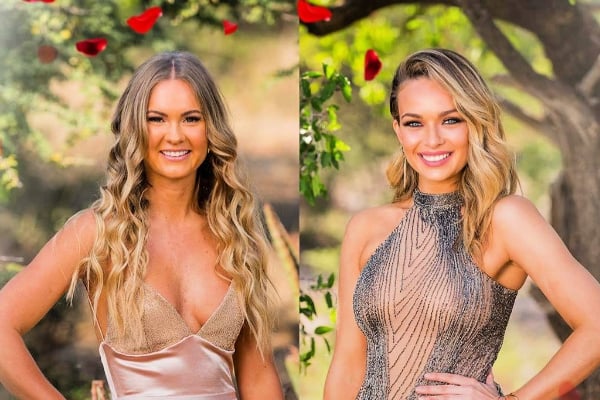 To catch up on all the Bachelor Australia 2019 recaps and gossip, check out Mamamia's recaps and visit our Bachelor hub page. 
In just a few short hours, Australia will find out who won Matt Agnew's heart in The Bachelor 2019 finale.
Do we care as much as we did about the Australian Survivor finale? No. But this is still important nonetheless.
Check out our frighteningly accurate Bachelor contestants translated vid below. Post continues after video.
The only question remaining is: will Matt choose chemical engineer Chelsie McLeod or property analyst Abbie Chatfield?
We think, nay, we KNOW we've cracked the code to figuring out who wins this whole darn thing.
And, guys, it involves science.
Every year, we revisit the Bachelor finale dress theory. You know, the Network 10 wardrobe decisions that are not coincidence, but strategically placed hints as to who will win the series. Allow us to explain.
In this year's finale promo shot below, you can see both Chelsie and Abbie are wearing… dresses.