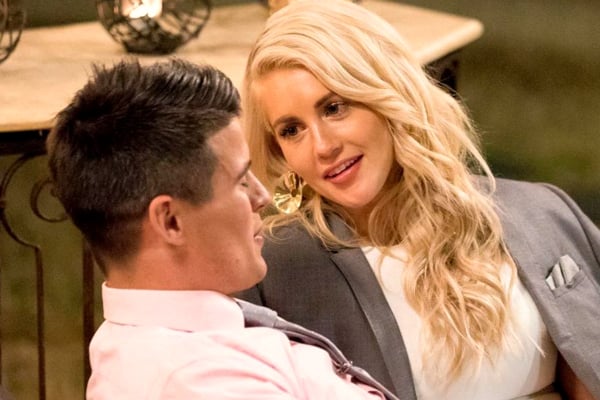 1. The Bachelorette's Bill Goldsmith shares which man Ali is "clearly in love with".
With the grande finale of this season's The Bachelorette mere days away, it's a race between mechanical plumber Bill, bank manager Taite and sales rep Todd. However, Bill has some rather vocal theories as to who will win.
And obviously, there are spoilers about to come your way, so read on at your own cost.
Speaking to NW Magazine, the 31-year-old was quite blunt with his predictions.
"Ali's clearly in love with Taite," he said, and could you not have kept this to yourself for another week???
"She's pouring her heart out to Taite," he continued, commenting on their emotional chemistry.
"When I saw her saying [all that stuff] to him, I was like 'Holy s**t!'"
Watch The Bachelorette finale promo, and cast your bets as to who's walking away with love.
And whether Bill is actually just messing with us (in which case, rude), judging from the above teaser, it's going to be a tear-jerker of a finale, with the 32-year-old appearing to be genuinely in love with the final two contestants.
Now who do you think she'll choose? Your guess is as good as ours.
2. Bride & Prejudice's Izzy has opened up about her bitter break up with Simon.
From day one, Bride and Prejudice viewers have sensed the relationship between Izzy and Simon was unlikely to last the distance.
They're the most controversial and complicated of the show's six couples; Simon has a documented drinking problem and has previously cheated on Izzy, and the two became engaged on the condition it would be an open marriage.
So it's come as no surprise that tonight's episode – judging by the trailer below – will see them break-up for good, much to the delight of Izzy's mum Bobbi, who has not approved of Simon for many years.