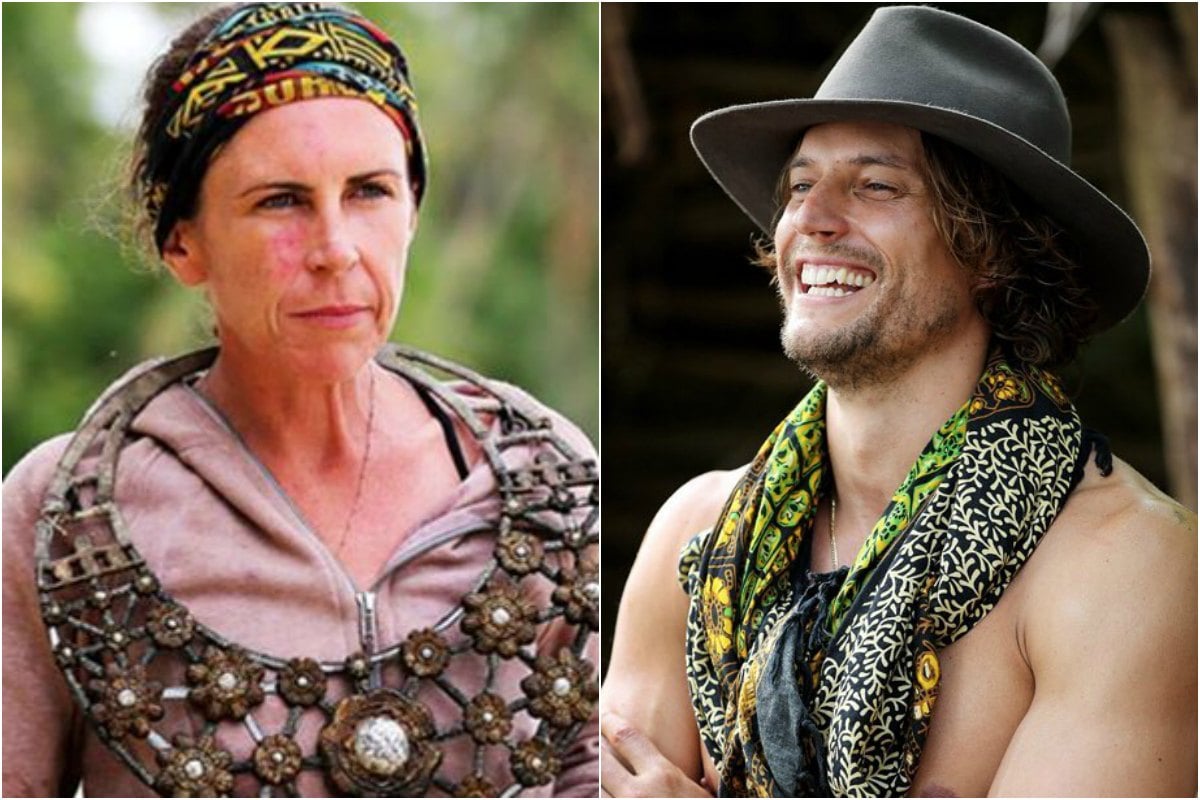 Right now, Australian Survivor 2020 is the best reality show on TV.
In bad news for us, tonight is the finale. Finally, we'll find out who will take home the title of Sole Survivor: David Genat, Moana Hope or Sharn Coombes.
Honestly, we don't know what we'll do with ourselves when it's over.
WATCH: Reminisce on the good times with our hilarious interview with arguably the best Survivor contestant ever, Luke Toki. Post continues after video.
Considering how great this season has been, the question everyone's wondering is: who will win Australian Survivor 2020?
While Sportsbet stats have been closed, international model Dave has been a favourite all along. But Barrister Sharn and AFLW star Moana are also in with great chances. And as the wise Survivor host Jonathan LaPaglia always says, you never know what will happen in Survivor.
Here's our ranking of who we think is most likely to win Australian Survivor: All Stars.
P.S. We're not liable for any office sweepstake losses based on these predictions.
3. Sharn Coombes.
 

View this post on Instagram