For everything Prince Harry, Meghan Markle and the Royal Wedding in one convenient place, visit our Royal Wedding hub.
It's the saga arresting the news cycle just five days out from the one of the biggest royal weddings of all time.
Meghan Markle, soon-to-be wife of Prince Harry, and the fractured dynamics of her family. First came half-sister Samantha, and her promise to write a book about being "Princess Pushy's sister"; soon after came half-brother Thomas Jr penning a public open letter dubbing his younger sister a "jaded, shallow, conceited woman".
Then came rumours of a splintered relationship between Meghan and her father: confusion began to mount as to whether he would actually be invited to the wedding at all.
He would be, but that wouldn't matter in the end.
On Monday night London time, just days after he was accused of staging paparazzi shots for cash, TMZ claimed Mr Markle told them he would not attend the wedding of his youngest daughter. He would no longer be the person walking her down the aisle.
The gossip site reported the father-of-three meant "no harm" to Meghan and the royal family when he colluded with photo agencies to set up photos of him preparing for the impending royal wedding, including shots of him at a suit fitting, and some more reading books on British history.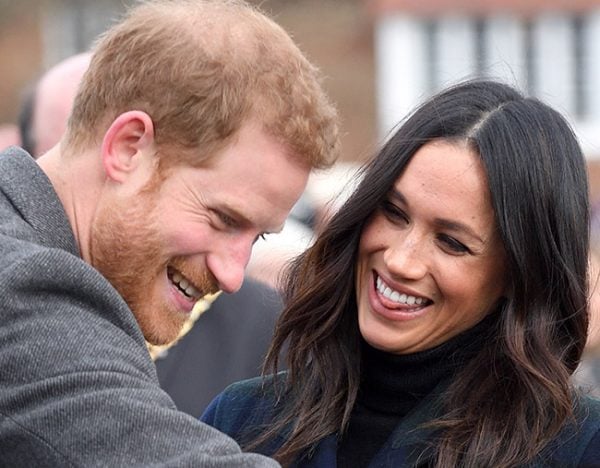 He also reportedly told TMZ money was not his sole motivator for setting up the photos - he'd also been trying to revive his image. The website wrote he was pictured mostly in "the most unflattering circumstances … buying beer, looking dishevelled and reclusive" before he organised his own shots.
The irony, of course, was that just days before the most recent paparazzi shots were published across the world, News Corp reports representatives of Mr Markle wrote to editors around the world  - and Britain's Independent Press Standards Organisation  - requesting privacy from the incessant intrusions.
While refusing to engage with rumours regarding his attendance at the wedding, Kensington Palace issued a statement a little while ago asking for "understanding".
"This is a deeply personal moment for Ms Markle in the days before her wedding," the statement said.
"She and Prince Harry ask again for understanding and respect to be extended to Mr Markle in this difficult situation."
So, given the drama of the last week, who will walk Meghan Markle down the aisle?
When Kensington Palace first announced Mr Markle would attend the wedding, they revealed Meghan's mother, Doria Ragland, would accompany her daughter by car to St. George's Chapel from Cliveden House Hotel, where she and Meghan will stay the night before the wedding. It was initially thought Thomas Markle would then meet his daughter at the chapel, where he would then walk her down the aisle.
If the reports are true, and Mr Markle will not walk his daughter down the aisle, then it's possible her mother could take on that role, given she will be travelling with her daughter to the Chapel anyway.
While there has always been ambiguity about the relationship Meghan has with her father, there's never been the same question marks over her relationship with her mother.
Last year, Meghan told Glamour her mother was her "best friend".
"We can just have so much fun together, and yet, I'll still find so much solace in her support," she said. "That duality coexists the same way it would in a best friend."
Of course, there are more options. People reports her brother-in-law Prince William could do the honour, and while it sounds random, is certainly not the first time it's happened. In 1960, when Princess Margaret married Antony Armstrong-Jones, her brother-in-law Prince Philip walked her down the aisle. However, it should be noted that Prince William is also Prince Harry's best man, which could mean his duties are a little stretched on the day.
And then, naturally, there's a final option: Meghan Markle could walk down the aisle by herself. Given the fact both Harry and Meghan aren't the type to blindly stick to royal tradition, perhaps it would be the most fitting result of all.