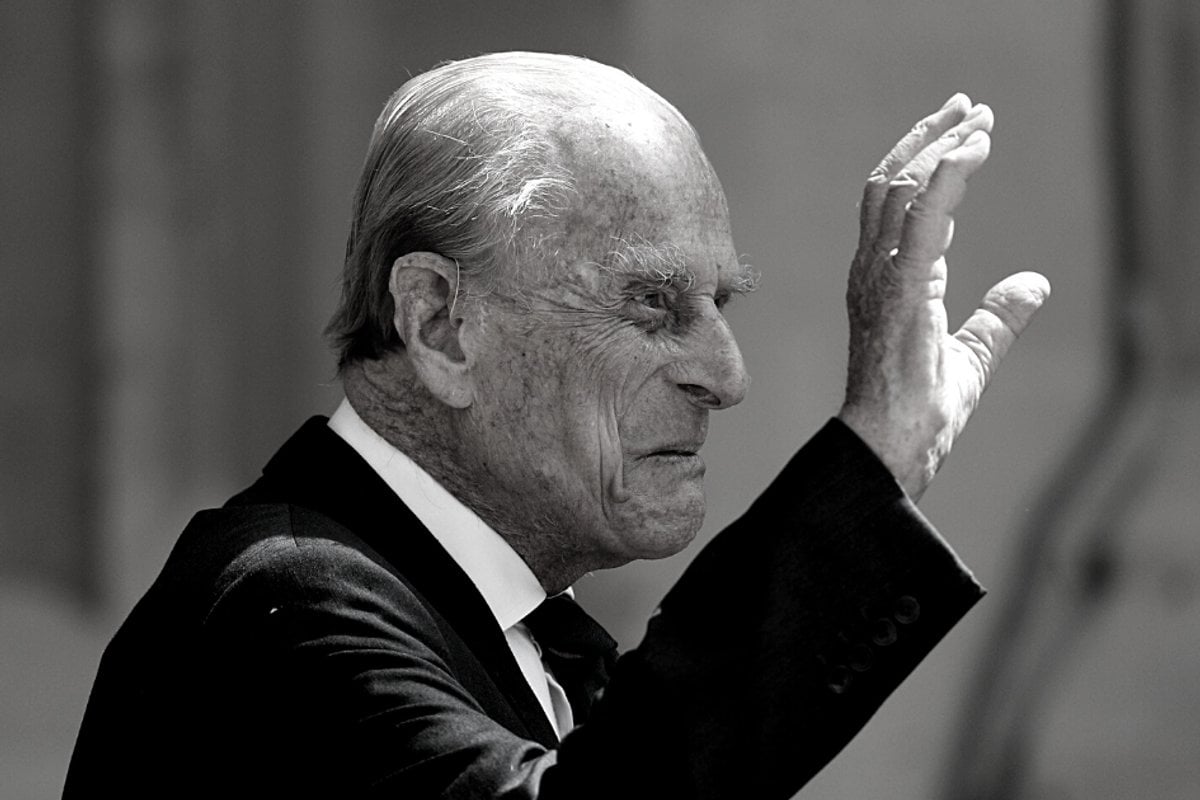 The final farewell of Prince Philip, who passed away at the age of 99 last Friday, will be a royal funeral like no other. 
Whilst the original plan was to have 800 guests at St George's Chapel Windsor Castle, the funeral will now be held within the parameters of the pandemic restrictions.
This means the ceremonial funeral will be much more modest than usual, which Buckingham Palace says "reflects the Duke's wishes". 
Watch: The moment BBC announced the death of Prince Philip. Post continues below. 
Here's everything we know about Prince Philip's funeral. 
When is Prince Philip's funeral?
Prince Philip's funeral will be held this Saturday, April 17. 
Britain is currently in a period of national mourning, which will end on the day of the funeral.
A nationwide minute's silence will be held as the funeral begins at 3pm on April 17 (12am midnight AEST on Sunday, April 18).
The hour-long ceremony will be televised live, which was reportedly approved by Prince Philip years ago. 
Most major Australian free-to-air networks will be broadcasting proceedings. Channel Seven's extended coverage will commence at 9.30pm, the ABC and Channel Nine will begin theirs at 11pm, while Channel 10's will broadcast from 11.40pm, which is when the ceremonial procession led by Prince Charles and Princess Anne will occur.
Who will attend Prince Philip's funeral?
Coronavirus restrictions in Britain stipulate that only 30 people can attend funerals right now. This week, Buckingham Palace confirmed who those 30 people will be.
Of course, Queen Elizabeth, Prince Charles and Camilla will be in attendance, along with the Duke and Duchess of Cambridge and Prince Harry. However, Meghan Markle, who is pregnant with the couple's second child, was not given clearance to travel by her doctor and hence will remain in California with their son, Archie. It will be the first time the Duke of Sussex has returned to Britain since stepping down as a senior royal last year.