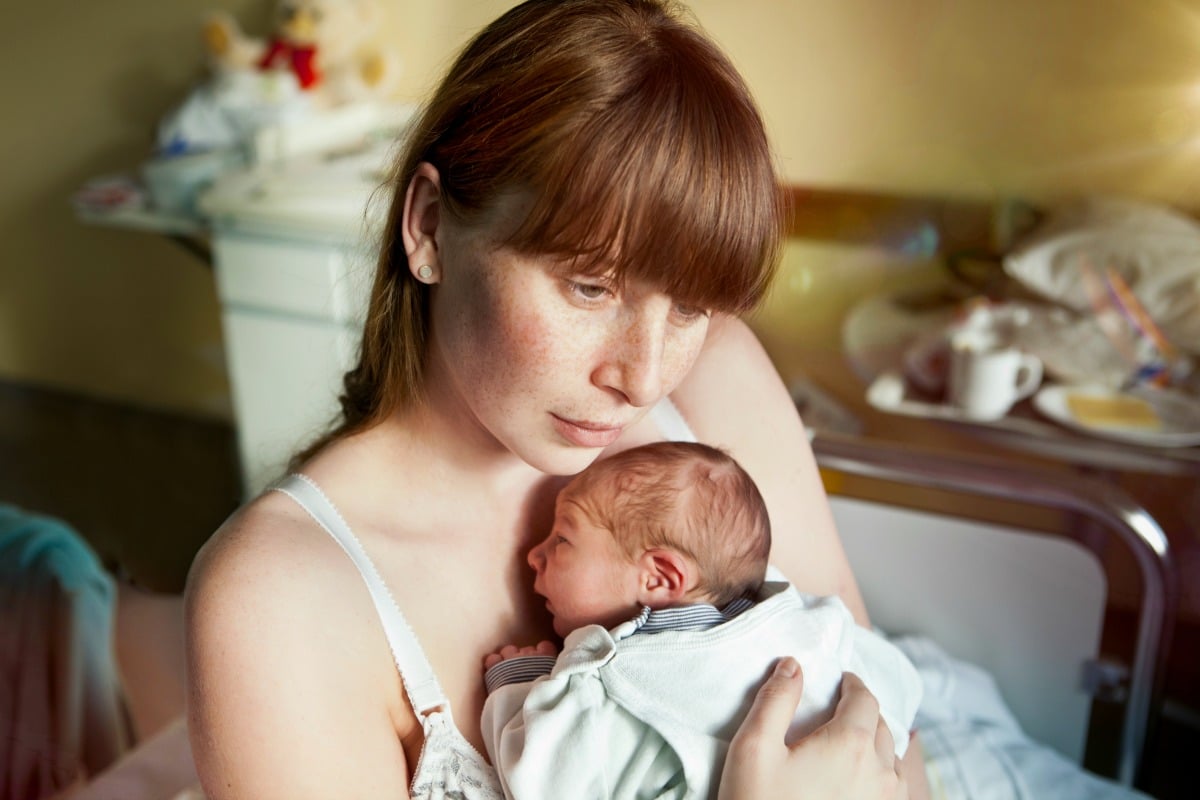 The birth of a child should be an exciting time for a family, but sadly, there's often someone who wants to make it all about them. Case in point – this grandmother who's refused to even set eyes upon her grandson, simply because she wasn't allowed at the birth.
A woman has posted on chat forum Netmums under a thread called, "Mum hates me because she wasn't at the birth" – and it's as sad as it is frustrating.
The new mum writes: "I had my little boy in August. In the run up my mum kept demanding she was at the birth because 'I won't cope' and I need her there (I'm 24 and married)."
The woman told her mother that if she needs her on the day, she'll definitely call for her immediately – but she should be fine with her husband. The labour went smoothly, and the woman says she "felt [she] coped really well."
'Good on her,' most people would say. But sadly, that wasn't her own mother's response.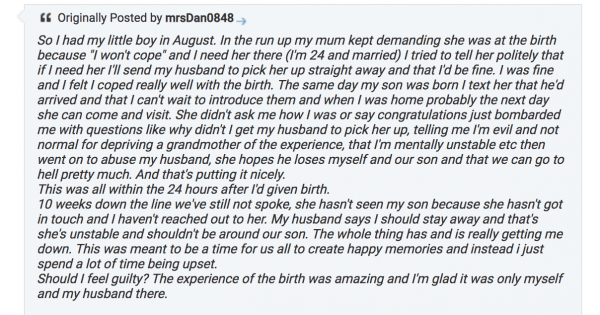 After being told of the wonderful birth of her grandson, the grandmother offered no congratulations. Instead, the woman reports, she texted her: "Why didn't I get my husband to pick her up, telling me I'm evil and not normal for depriving a grandmother of the experience."