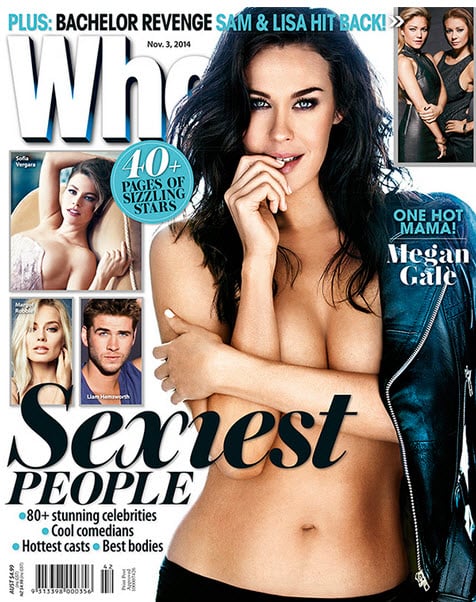 The sexiest night went down last night.
A bunch of sexy people drank some sexy espresso martinis and sexily applauded Who Magazine's Sexiest People of 2014.
So much sexy.
The event actually looked to be pretty spectacular, with tuxedo-ed waiters offering fancy canapés, stars drinking passionfruit margaritas (low-cal, of course) and performances by Jessica Mauboy, The Faders, and Red Foo.
Can you spot the star who missed the 'Black and White dress code' memo?