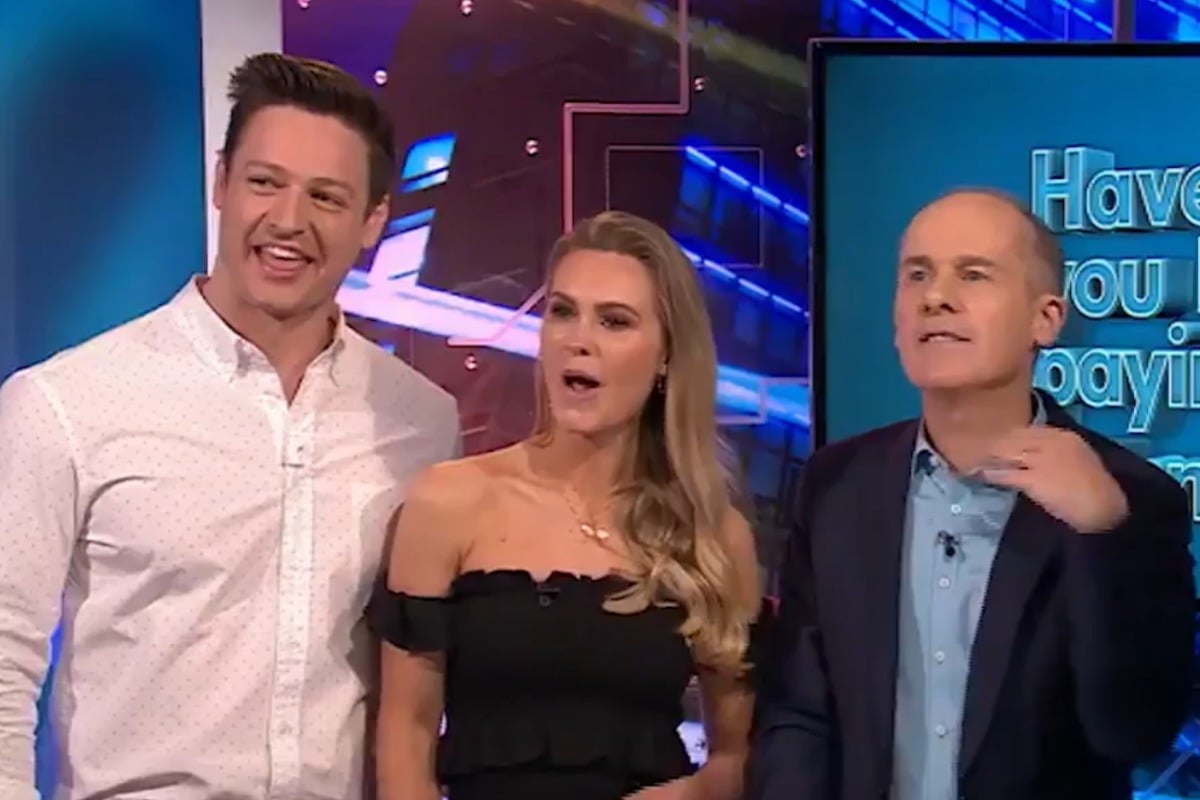 1. "You took Abbie as well?" The Bachelor's Matt and Chelsie's uncomfortable appearance on Have You Been Paying Attention?
After confessing their love for each other on The Bachelor less than a week ago, Matt Agnew and Chelise McLeod have been busy with interviews and public appearances.
But when they made their appearance on Channel 10's comedy show Have You Been Paying Attention? last night, things quickly got… uncomfortable.
It all started pretty innocently when host, Tom Gleisner, asked the guest panellists, "At what point in the series, Matt, did you think Chelsie was the one?"
"Certainly popping the oxytocin tattoo on my chest made an impression," Matt said.
Then comedian Celia Pacquola chimed in.
"Was that before or after that beach thing that we saw?" she asked, referencing Matt and runner-up Abbie's beach date, which, erm, involved some dry humping. 
Cue the awkward laughter from Matt.
Ed Kavalee quickly interjected, commenting, "Excuse me, Matt has a very simply and believable explanation for dry humping a woman the day before he picked someone else."
At which point we could feel the awkwardness oozing out of our TV screens.
From there the brutal jokes just kept on coming. Especially after Matt asked the contestants where he took Abbie and Chelsie for the finale.
After Kavalee answered South Africa correctly, Pang commented, "You took Abbie as well? You took Abbie to South Africa to dump her? Why didn't you just take her to Nando's like Ed (Kavalee) does? Unbelievable."