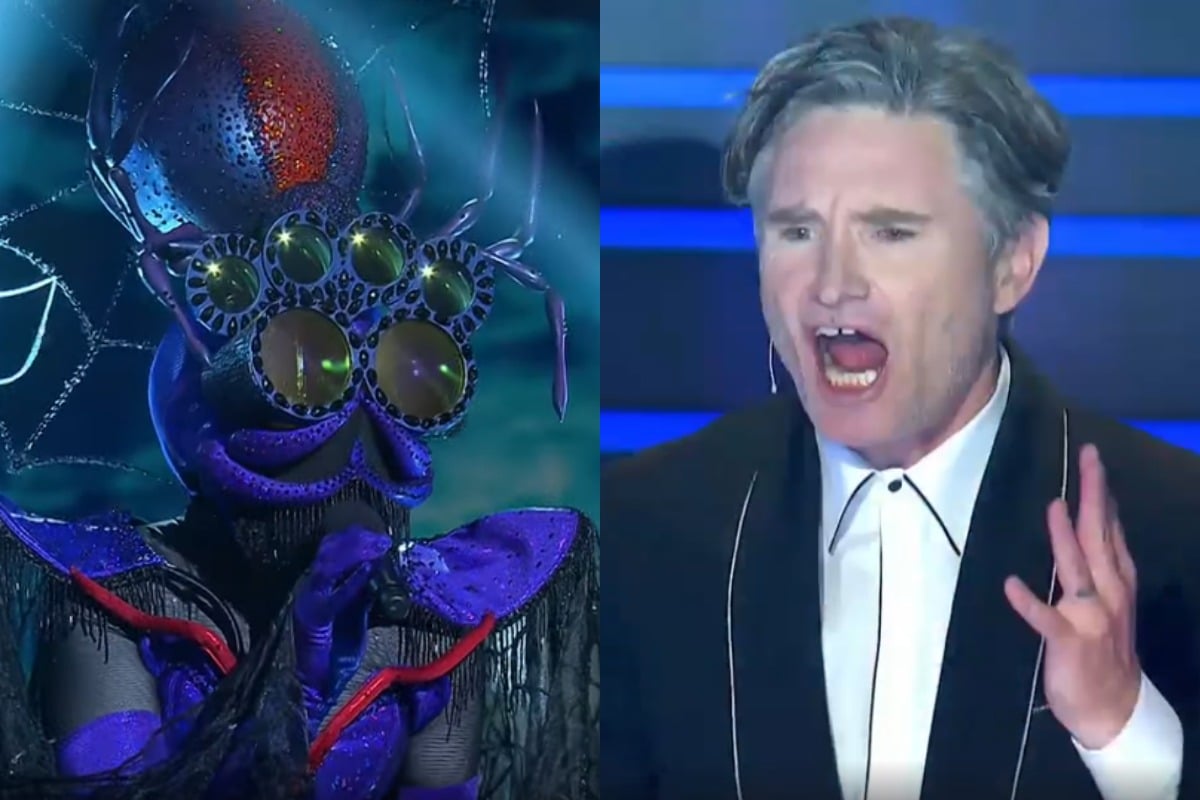 Quiet, please.
It's time to watch celebrities dressed as furry animals sing for Dave Hughes.
Now that we're down to the semi-finals of The Masked Singer Australia, our guesses about which celebrities are underneath those bizarre masks are getting more and more calculated.
At this point, it's practically a science.
On tonight's episode, the final five masked celebrities performed in front of panellists Dannii Minogue, Jackie O, Dave Hughes, and Lindsay Lohan.
But tonight, there was a catch – two celebrities were unmasked.
The Spill hosts Laura Brodnik and Kee Reece share everything you need to know about The Masked Singer on Mamamia's daily entertainment podcast, The Spill. Post continues below.
Unicorn opened up the show with a performance of 'Locked Out Of Heaven' by Bruno Mars, which led the panellists to guess Deni Hynes was behind the mask, before Spider performed Lewis Capaldi's 'Someone You Loved'.
Next up, Robot, who is (almost) definitely Cody Simpson, performed a mash-up of Dolly Parton's 'Joelene' and Mark Ronson's 'Nothing Breaks Like A Heart'. The best part? Miley Cyrus features in Mark Ronson's song AND Dolly Parton is her godmother. Yep, what a coincidence. 
Finally, Monster performed Roxette's 'Listen To Your Heart', before Wolf performed Backstreet Boys' 'Everybody'.
Although Wolf, Robot and Monster made it through to the grand final, BOTH Spider and X were forced to take off their masks.
In the end, it was singer-songwriter and Australian Idol star Paulini under the Spider mask and Australian solo artist Deni Hynes under the Unicorn mask.
Yep, we totally called it.
Here's how Australia reacted to tonight's double celebrity reveal:
The ridiculously far fetched guesses are just tiresome now. Shows gone on too long. Wrap it up. ???? #MaskedSingerAU pic.twitter.com/RdJdPUUrOM

— Dylan (@DylanDylan2017) October 15, 2019