Who the hell is Katy Faust and why is everyone talking about her?
That's the question many around Australia today after a fiery episode of Q&A in which Katy Faust sent social media in a spin.
Katy Faust is best known for her work campaigning against same sex marriage – despite being the child of same sex parents.
Faust was raised by lesbian mothers and seems to have a bit of a chip on her shoulder about it, despite describing her mother as a "loving gay parent". And she recently touched down in Australia to spread her… message.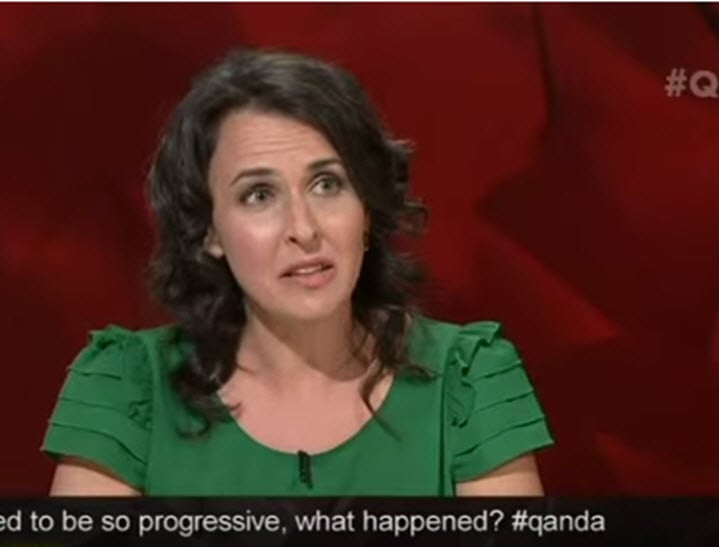 Faust told Tony Jones on Lateline that her mum was "a fantastic mother and most of what I do well as a parent is because that's how she parented me.
"But she can't be a father. Her partner, an incredible woman, both of these women have my heart, cannot be a father either."
Thing is, Faust has a father. Her father reportedly went off with other women following his divorce from Faust's mother, and Faust's mother went on to form a stable and loving relationship with a woman.
It seems Faust doesn't have much of a relationship with her dad — but surely that has nothing to do with gay marriage and everything to do with his performance as a father? One would think.
Jones asked whether Christianity had coloured her views on the topic and Faust replied that she became a born-again Christian in high school, but she describes her argument as "secular and well-founded."
Watch Faust speak about her views on Lateline with Tony Jones… Post continues after video.