Despite her son's now charmed life, Gloria Carter's upbringing and adulthood was riddled with hardship.
Carter didn't enter motherhood expecting her husband Adnis Reeves to leave after the birth of their fourth baby. But after 13 years together, Reeves fled the family home, severing the ties to his children and wife with every step he took.
The New York City clerk was now a single mother, living in a public housing complex, struggling to provide for her two sons, Eric and Shawn, and two daughters, Michelle and Andrea.
"We were living in a tough situation, but my mother managed; she juggled," her youngest son Shawn, now known by his moniker Jay-Z, told Vanity Fair of their life in the '80s.
"Sometimes we'd pay the light bill, sometimes we paid the phone, sometimes the gas went off. We weren't starving—we were eating, we were O.K. But it was things like you didn't want to be embarrassed when you went to school; you didn't want to have dirty sneakers or wear the same clothes over again."
"Sometimes I took on an extra job as a security guard to make ends meet," Gloria told USA Today in 2014.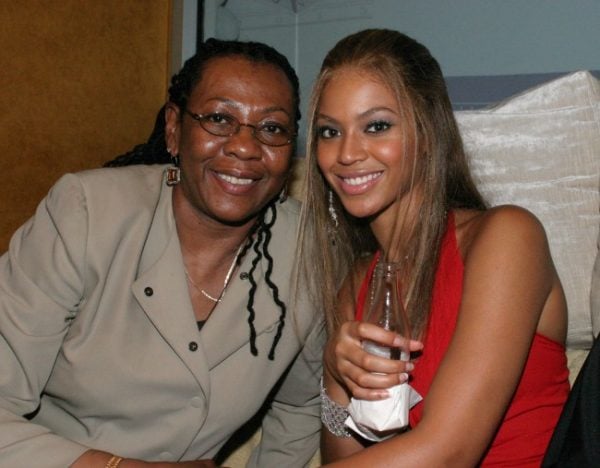 The family's collective misfortune would push Shawn into Brooklyn's squalid underbelly. On one occasion, he would fire a bullet into Eric's shoulder over an argument about jewellery. One day, the gun would turn, and he'd be shot at himself. Three times, in fact.
And then there was his stint with crack cocaine; a drug he insists he never used, but pushed on the streets.
"Crack was everywhere—it was inescapable," Jay-Z described their upbringing in the notorious Marcy Projects.
"There wasn't any place you could go for isolation or a break. You go in the hallway; [there are] crackheads in the hallway. You look out in the puddles on the curbs—crack vials are littered in the side of the curbs. You could smell it in the hallways, that putrid smell; I can't explain it, but it's still in my mind when I think about it."
Jay-Z's job as a drug dealer was never spoken about between the mother and son; drugs were, for a time, a constant in the Carter family's life, existing on the periphery, blurring their lives just so. Self-medicating was common, if not a pastime.
"We just pretty much ignored it. But she knew. All the mothers knew. It sounds like 'How could you let your son . . . ' but I'm telling you, it was normal."
It wasn't until Jay-Z was in his mid-20s that things began to change for the Carters.
In 1996, Gloria's youngest son - who as a child, would wake the neighbours with his makeshift drum on the kitchen table - released his first commercial album, which would go on to reach 23 on Billboard200's charts.
His album in 1997 would perform even better.
In 1998, true success would flow with the release of his then-best performing single, 'Hard Knock Life'.
The next 20 years would see Gloria's son release a total of 13 studio albums, on which he would collaborate with the likes of Beyoncé, Kanye West, Pharrell Williams, Justin Timberlake and Missy Elliott, and amass a wealth of about US$800 million according to Forbes.