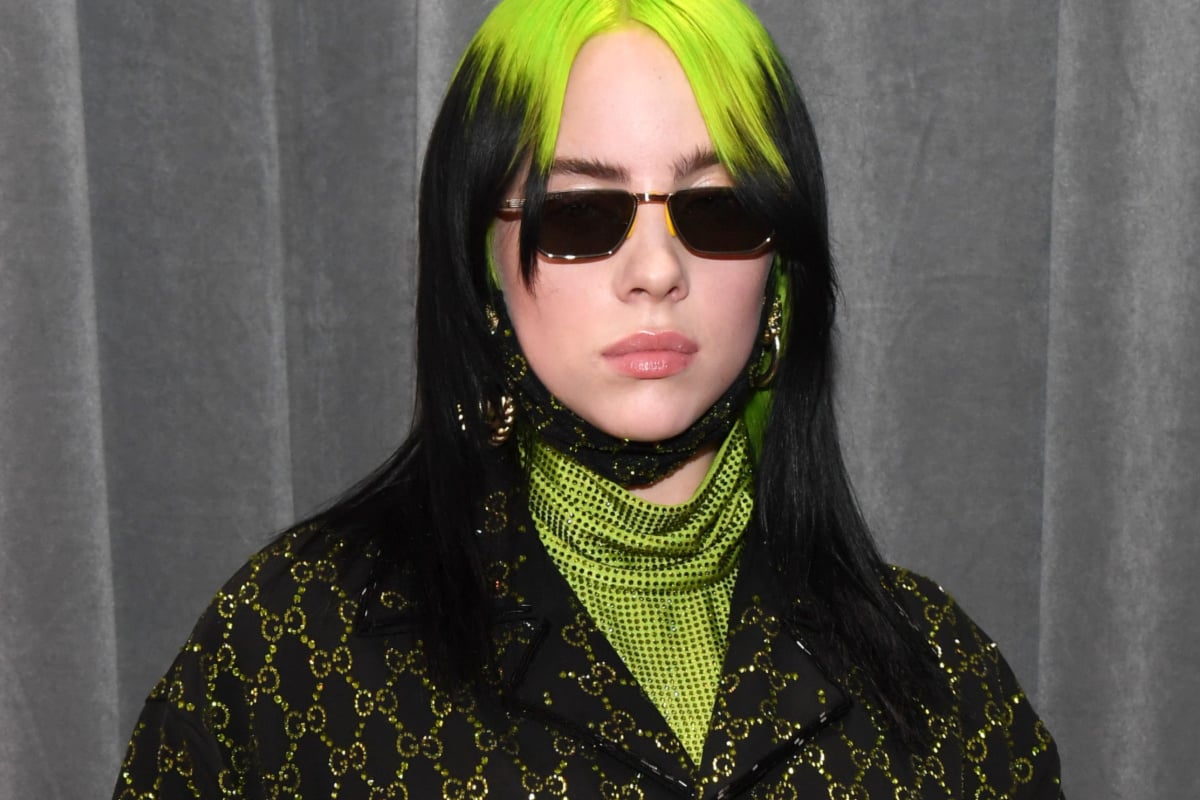 If you watched the Grammy Awards this year and were both parts mesmerised by Billie Eilish's music but also her green hair, please say "I".
In case you missed it, singer Billie Eilish won five Grammys tonight, and not just any – she won the 'Big Four', might we add.
Eilish took home awards for Best new artist, Song of the Year, Record of the Year, Album of the Year and Best Pop Vocal Album… and she's only 18 years old.
Feeling unaccomplished yet?
Listen to Mamamia's daily entertainment podcast, The Spill, where hosts Laura Brodnik and Kee Reece discuss Billie Eilish's James Bond theme song. Post continues below. 
Billie Eilish is often praised for her mixture of creepy, yet sweet songs, full of haunting imagery created by a soft, whisper-like voice.
But if you've heard of the singer (or not) and still know nothing about her, you're not alone.
While the 18-year-old is the most popular teen on the planet right now and has been making waves in the music world since she was 14, those who don't seek out her unique brand of indie electro-pop could have missed her. Until now.
So if you want to get up to speed, here's a crash course on everything you need to know about Billie Eilish.
She recorded her first hit when she was 13 years old.
Billie Eilish's debut single Ocean Eyes went viral after it was uploaded to SoundCloud in 2016, when the California-born singer was still shy of her 15th birthday. But she actually recorded the song in October 2015, when she was still 13 years old.
Ocean Eyes really got popular at the end of 2016 and blew up even wider when she released her first EP with remixes of the song in January 2017.
Throughout 2017, she dropped more songs, like Bellyache, Bored and Watch, proving she wasn't a one-hit-wonder.
If you've watched 13 Reasons Why, you might have heard her songs Bored and Lovely, which made it one to the Netflix series' soundtracks.