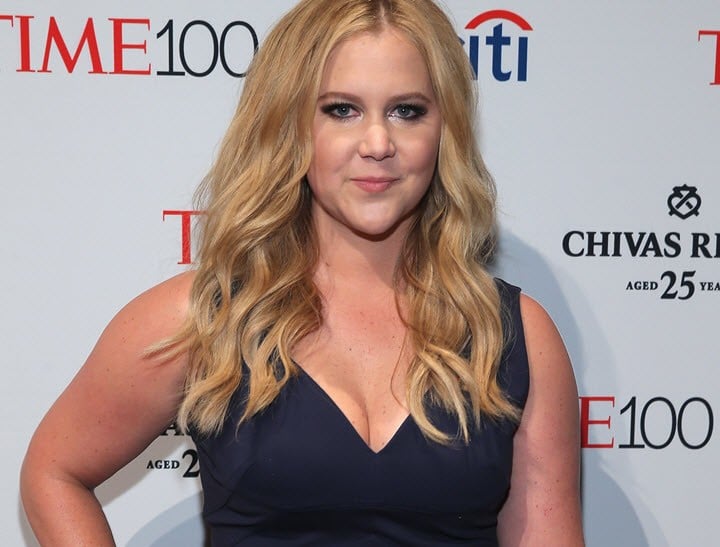 If you haven't met Amy Schumer, you're in for a treat.
You've probably heard of Amy Schumer by now, at least in passing. You're likely sitting there reading this and saying to yourself 'Yep, I know that name."
Well, get ready to know her better.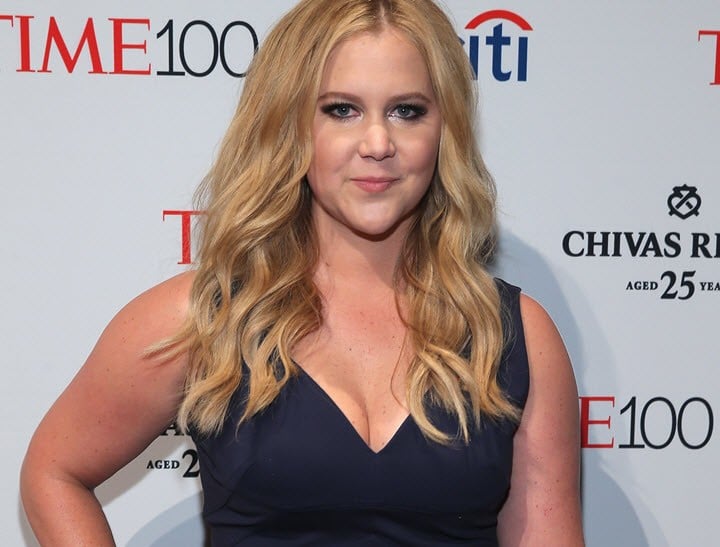 Amy Schumer is being hailed as the biggest name in comedy right now. She's smutty, she's smart, she's funny, and while she's blowing up in her home country of America, she's yet to really explode over here.
That was, until today when she pulled off a brilliant photobomb of Queen Kim Kardashian and King Kanye West. More on that later…
Related:  This comedian and doctors take down anti-vaxxers in an hilarious video.
But if you're still a little hazy, don't worry. We're going to tell you everything you need to know about comedy's newest legend.
1. Amy Schumer is a comedic genius.
Schumer is 33 years old, a stand-up comedian and an actress. At the moment, she's best known for her latest comedy series called Inside Amy Schumer. Schumer's show, which started in 2013, features her delivering hilarious stand-up skits, scripted scenes and non-scripted interviews.
2.  She's an excellent feminist icon.
Schumer uses her comedy to promote body positivity, sex positivity and she frequently talks frankly and openly about sex and relationships for modern women.
Which, let's face it, is a truly excellent thing.
3. Her comedy tackles issues that are relevant for women.
Schumer isn't afraid to talk about the big issues. Like in this video she released today, where Schumer gets fellow hilarious/brilliant women Tina Fey, Patricia Arquette and Julia Louis-Dreyfus to make fun of Hollywood's ridiculous age discrimination rules. The skit revolves around toasting Louis-Dreyfus's "last fuckable day", which is a day where Hollywood decides she's not a believable love interest anymore, and replaces her with a younger, more "fuckable" version, while the male actors stay… well, fuckable.