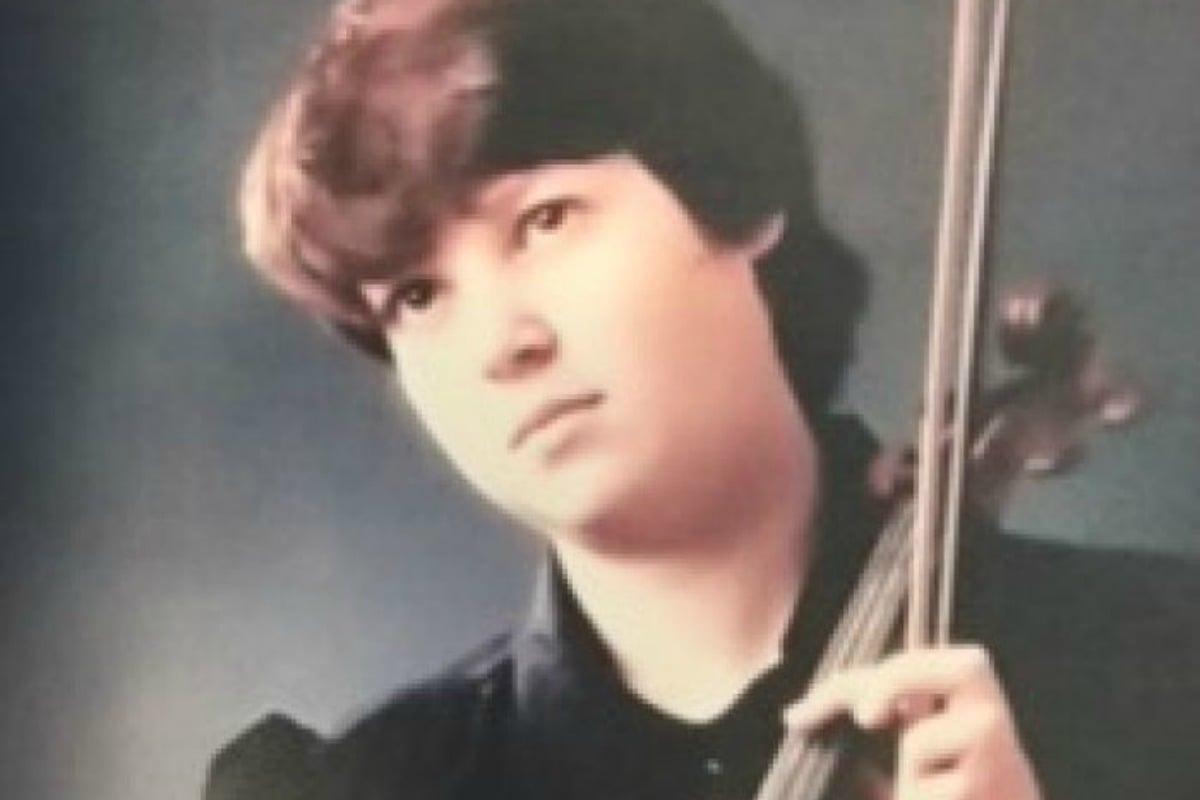 Warning: This post features explicit details of child sexual abuse that could be triggering for some readers. 
At age 13, Georgie Burg was already an accomplished violinist in a youth orchestra preparing to perform in New Zealand.
After her orchestra finished rehearsing at All Saints Anglican Church in Ainslie, Canberra, a group of parishioners put on a morning tea. Unusually, they told the children to help themselves.
Georgie spotted chicken sandwiches – they were practically gourmet – and made a beeline towards them.
Watch Georgie Burg and her family on Insight. Post continues after video.
As she approached, priest John Aitchison stepped in front of her. Georgie, standing about 4'9″, had to look up to see him: 35 years old, tall and lanky.
"One of the things he said was 'Oh you've got to come and play me a competition piece for me sometime'," Georgie told Mamamia.
"I wasn't even looking at him. Because I was so much shorter than him, I was looking around him and my good friend Kate had gotten to the bloody sandwiches and she was stuffing her face and putting them in her pockets, and I'm like 'Oh my god, the sandwiches'."
It was a typically 13-year-old reaction. This was 1987. Georgie was a child.