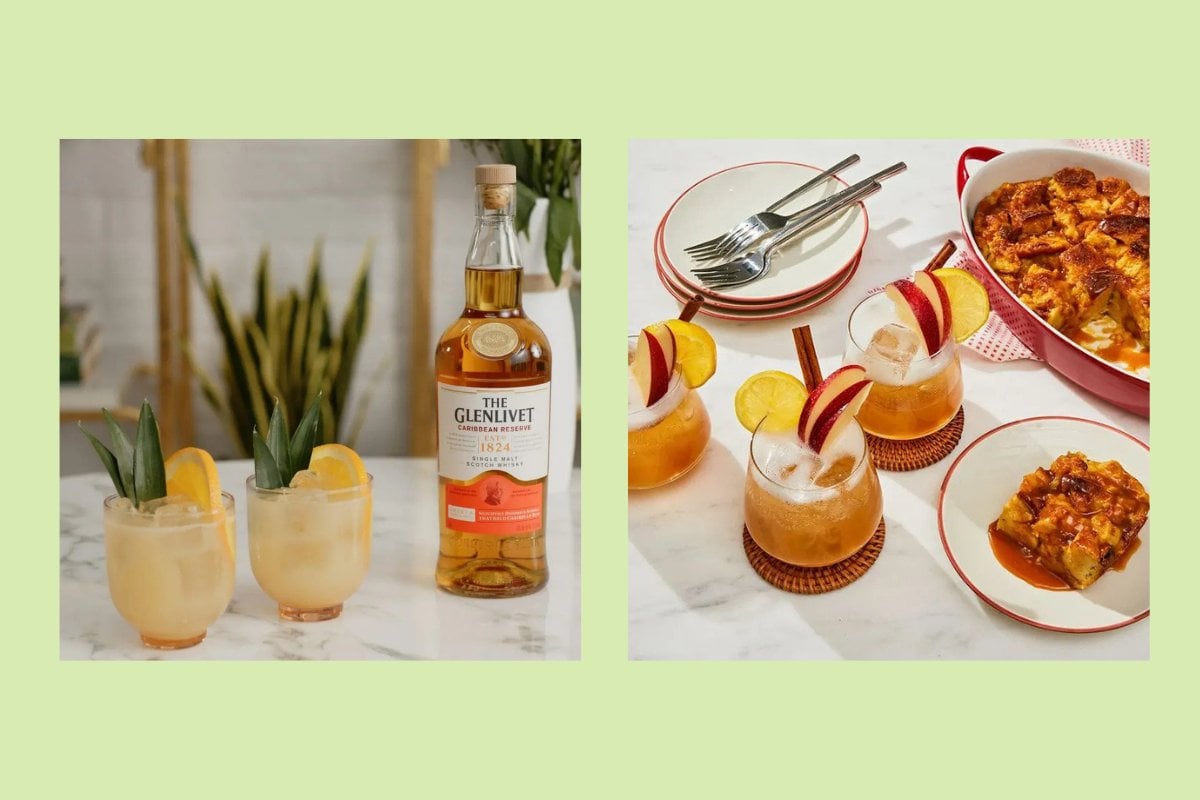 I've always wanted to enjoy whisky.
My partner loves it; has ever since we met.
While I'd love to sit down with him and enjoy his drink of choice (I feel silly we don't already), I haven't got into it just yet and I think I've figured out why.
For as long as I can remember, there's been a stereotype that whisky is a man's alcohol; a 'boy's club' drink of choice.
Do you envision middle-aged white men sipping it on the rocks, surrounded by leather armchairs and cigar smoke? I used to.
Whisky brand The Glenlivet is on a mission to break the stereotype of the traditional whisky drinker. 
Embodying the modern-day whisky drinker, brand ambassador, Anna Paquin (True Blood), is taking a stand for everyone who likes to challenge the unwritten rules of whisky and drink theirs however they like, regardless of who they are. 
The brand has even broken the Google search algorithm to broaden representation within the alcohol category. 
If you search 'whisky drinker' on Google Images, you'll no longer see an array of old white men, but instead, a colourful montage of real, diverse whisky drinkers in 2022.
With Anna as my inspiration, I'm going to become a whisky drinker this year - but I'm going to need to work my way up to it.
Watch: The Glenlivet #BreakTheStereotype. Post continues below.