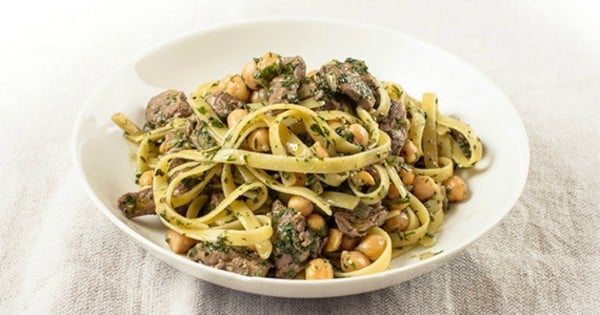 Have you ever walked down the pasta aisle of the supermarket and felt overwhelmed by all the varieties available?
I sure have.
Before I moved to Italy, I only had two types of pasta on rotation: spaghetti and penne. This was probably because I had no idea which pasta goes with which sauce.
Is there a rule about this? As it falls into the Holy Trinity of Italian life (food, family and football), you can bet on it.
The rule of thumb for pasta is that short pasta is best for holding thick, creamy sauces, and long pasta is for light, fresh sauces – but this rule is often broken, and always contested.
Instead, I looked at a few classic Italian pasta recipes – which hold a high place in the hearts of locals, but often ill-known to those of us abroad – so we could learn a thing or two from the pasta masters.
Consider this pasta 101.
Here are four of my favourite pastas, and the different sauces that can accompany them that you probably haven't thought to try.
Fettuccine.
In Italy, Spaghetti Bolognaise isn't actually a real thing – shocking, I know – it's something that Westerners made up and have just rolled with as being quintessentially Italian. It is, however, inspired by a regional dish of Emilia Romagna (in the north of Italy), hailing from Bologna (as the name 'Bolognaise' suggests).
Ragu is the name given to the rich meat and tomato sauce, in which Italians typically use pork or veal, rather than the beef that Aussies prefer. Sautee some brown onions, diced carrots and celery to begin, then brown your meat, add a few cups of stock and water, topped with diced tomatoes, and you're good to go.