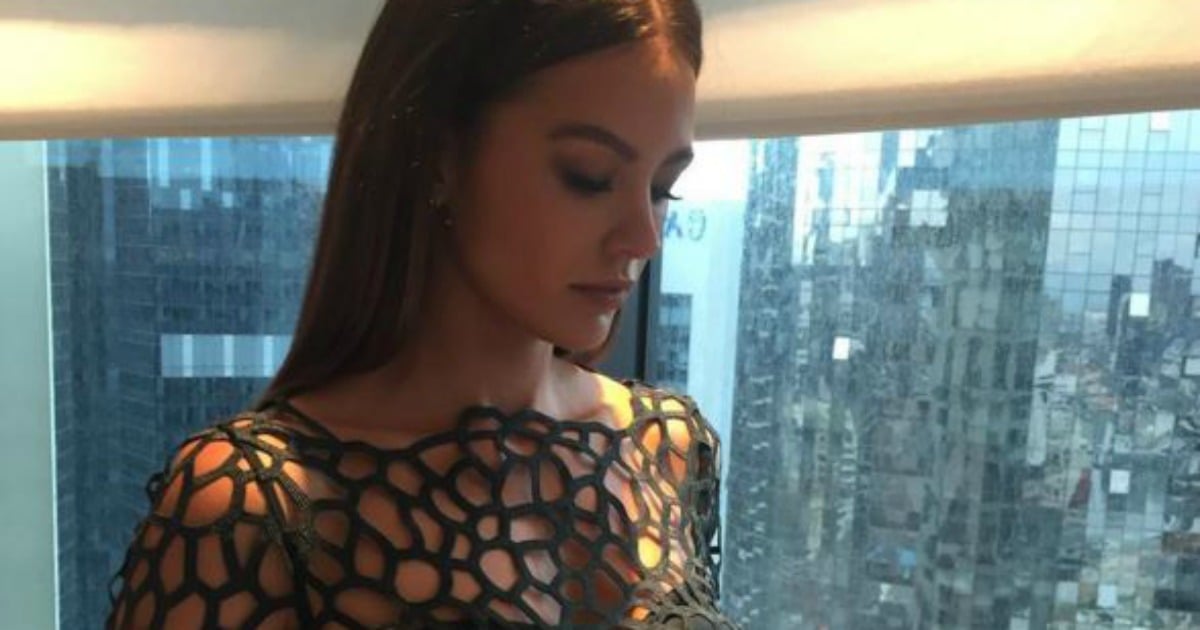 Jesinta Campbell was always going draw attention at Sunday night's Logie Awards.
The 24-year-old model, who is noted for her impeccable fashion sense, made sure this was the case when she rocked up to the event in a 'fishnet dress'.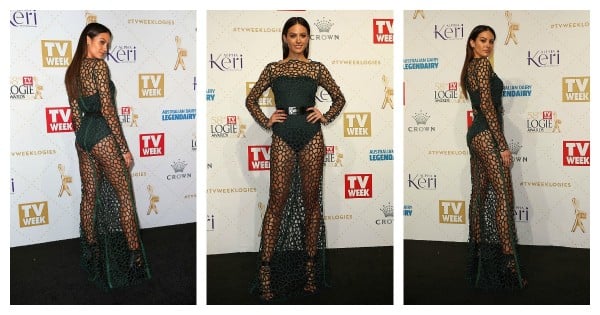 The dress, which was a green strapless bodysuit covered in a fishnet-look mesh, received mixed reviews. One of the commenters was Kate Langbroek, who wrote in an Instagram post, "This cannot be for real. #logies #beachwear #desperate(for pants)" next to an image of Campbell.
Mia, Monz and Kate discuss Dress-Gate on the latest episode of Mamamia OutLoud
Not one to take a sly comment sitting down, Campbell threw shade right back at Langbroek. "Woah nasty, @katelangbroek!," Campbell wrote. "Hope you enjoyed watching and critiquing from your couch last night."