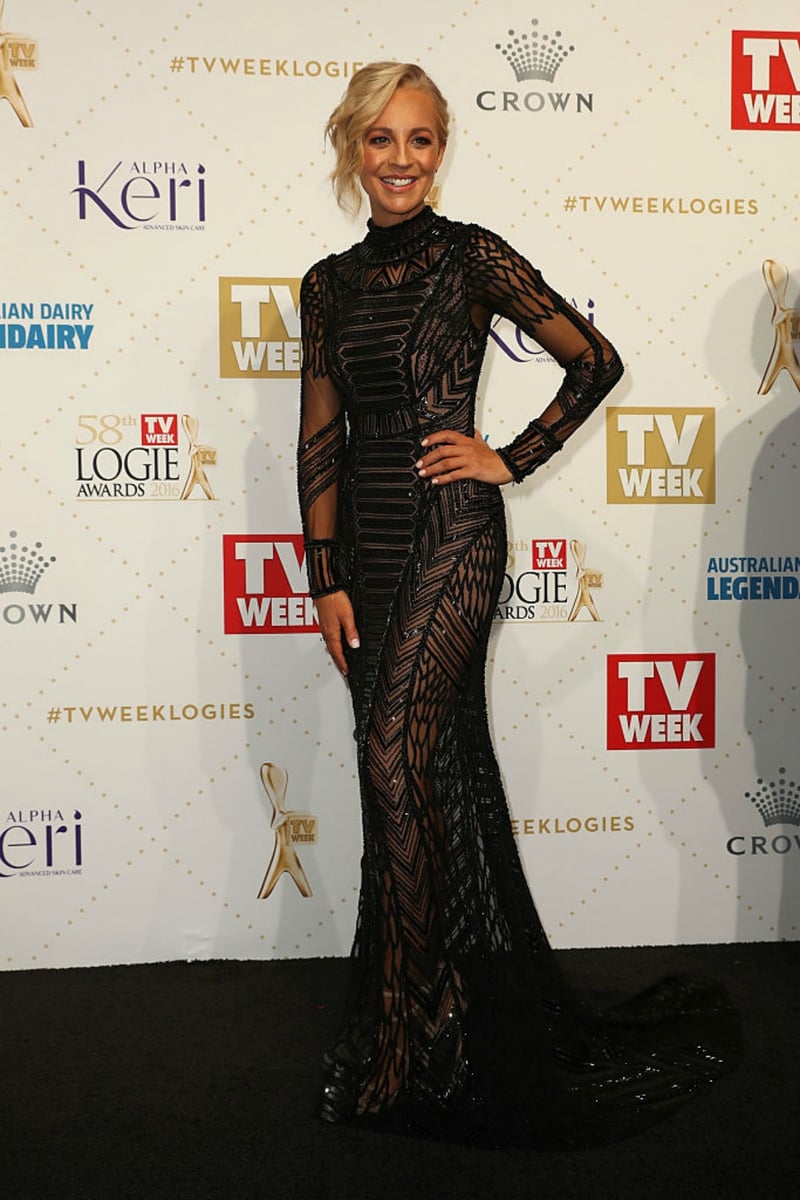 Jesinta Campbell was always going draw attention at Sunday night's Logie Awards.
The 24-year-old model, who is noted for her impeccable fashion sense, made sure this was the case when she rocked up to the event in a 'fishnet dress'.
The dress, which was a green strapless bodysuit covered in a fishnet-look mesh, received mixed reviews. One of the commenters was Kate Langbroek, who wrote in an Instagram post, "This cannot be for real. #logies #beachwear #desperate(for pants)" next to an image of Campbell.
Mia, Monz and Kate discuss Dress-Gate on the latest episode of Mamamia OutLoud
Not one to take a sly comment sitting down, Campbell threw shade right back at Langbroek. "Woah nasty, @katelangbroek!," Campbell wrote. "Hope you enjoyed watching and critiquing from your couch last night."
On Tuesday night Campbell took to Instagram once again to explain to her 338,000 followers the story behind her custom Camilla and Marc dress.
"'I want to empower women to follow their dreams, I want to empower them to wear what they desire and not to be judged or punished. And thats where my point of the story comes from. Do what you want, follow your dream and wear what you want.' - Tala Raassi," Campbell wrote.
"Fashion never really used to mean much to me until l met a young designer, Tala Raassi. She grew up in Tehran, the capital of Iran, where women don't always have a choice in what they wear."
Campbell describes meeting Raassi during a swimwear fitting and says she asked her for the story behind the young woman's career.
"Tala was invited to a house party with her friends. What should have been a fun and very normal experience for any teenager was something that changed Tala's life forever. Not long into the evening, Government officials stormed into the house and arrested her alongside other guests," Campbell wrote.