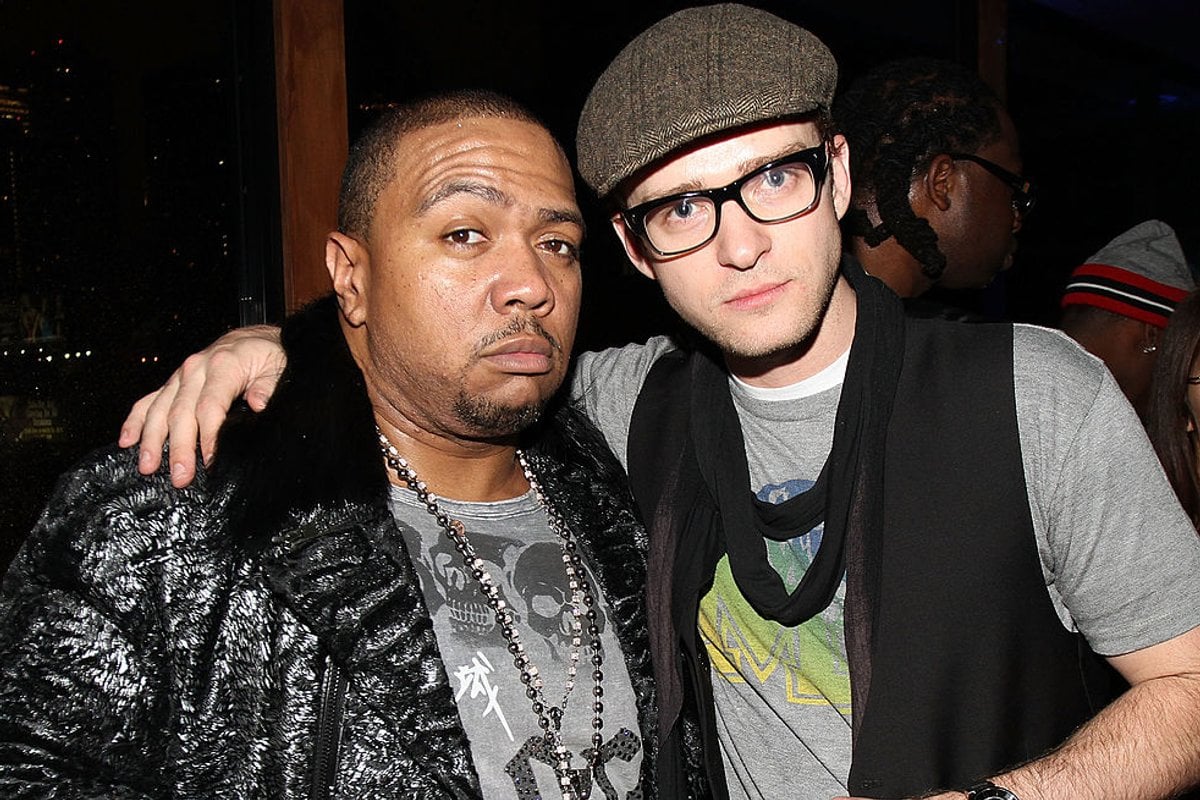 When he was 17, he was producing Missy Elliott. 
A few years later he was working with Aaliyah. 
He's been behind some of the biggest albums of the past three decades, by artists including Nelly Furtado and Justin Timberlake.
But just a few years ago, legendary hip-hop producer Timbaland – born Tim Mosley – was addicted to pills and on the verge of losing everything that mattered to him.
Watch: Characters who would OWN the pandemic. Post continues below.
Mosley grew up obsessed with music, forming a group with fellow student and future superstar Pharrell Williams while still at high school. 
He was DJing and producing an album for the as-yet-unknown Elliott and also washing dishes at a Red Lobster restaurant when he was shot in the neck, with the bullet lodging in his shoulder. He was paralysed on his right side for nine months.
"If you get shot and you survive, you feel like you're an Incredible Hulk," he told EW.
His big break came in 1995 when he was hired to work for Aaliyah on her second album. At the time he was 23, and she was 16.
"When I first met Aaliyah – it's time for the world to hear this, I'm gonna give up a little secret – I was in love with her," he told E! True Hollywood Story in 2011. "I said, 'But I'm not… She just a baby, I'm old.' I said to myself, 'I'm just gonna be her brother.'"
Mosley brought his distinctive sound to the album, One In A Million, and changed R&B forever. He kept working with his childhood friend Elliott – "She was just super dope... she was God-sent, that was my sister" – delivering unforgettable songs like "Get Ur Freak On" and "Work It". He also co-wrote and produced Justin Timberlake's hit inspired by Britney Spears, "Cry Me A River".
Despite his career success, he was unhappy with his appearance, and it affected him deeply.
"I was almost 400 pounds [181kg]," he told True Hollywood Story. "Who wants to be a 400-pound black man? I'm looking in the mirror, my breast is bigger than a girl breast. And I was saying, 'That ain't cool.' So I got very depressed, like suicidal depressed."