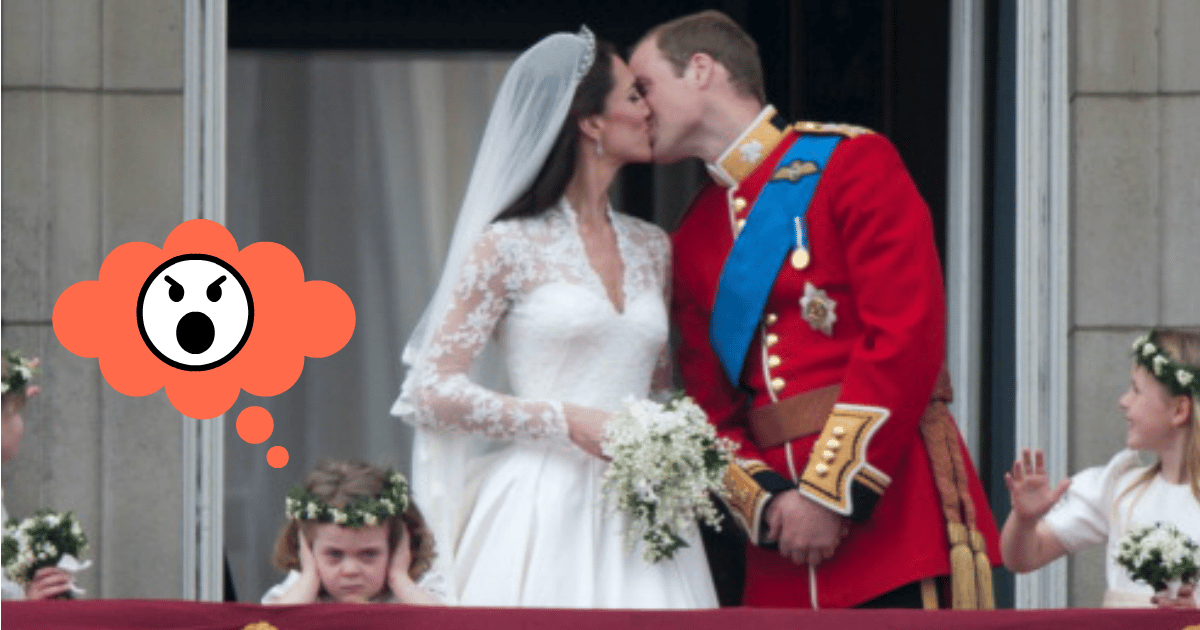 Of course you remember her. Who else could possibly steal headlines and limelight from the world's most famous couple than a grumpy 3-year-old who really doesn't want to be there?
Grace Van Cutsem (not a coincidence that her name has the world cute in it) was only three when she nearly overtook Prince William and Kate as the most famous face at the wedding.
Wills' goddaughter now famously blocked her eyes and refused to smile when overwhelmed with thousands of screaming well-wishers, begging for Will and Kate to kiss.
With the royal couple celebrating their fifth wedding anniversary just last month, nostalgic internet humans have been desperate to find out how our little friend is doing.
And now? Well now, Grumpy Grace isn't all that grumpy anymore. At least, according to her mum's Instagram:
Unbelievably, the 8-year-old has been a flower girl, or as the British like to call it, bridesmaid, 11 times in her short career and in high-demand after her grumpy face shot her to fame.
At this stage, there is no word as to whether the she will grace us with her skills and her charm at any royal weddings to come.
One can only hope.
Watch footage of the now infamous moment: