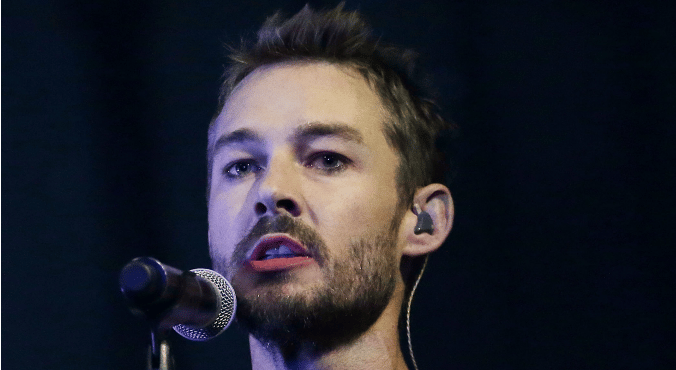 He disappeared from the limelight a little after being enveloped by its glare since the tender age of 15.
But now, it seems, Daniel Johns wants to bid farewell to spotlight for the next little while, retreating to the United States in a bid to enjoy a relative form of anonymity and change of pace.
The Daily Telegraph reported this morning that 37-year-old Johns has left Australia "to lose himself in the sonic crevasses and booming crypts of the Los Angeles music scene."
More than that, however, the paper acknowledges that a lifetime of mental health struggles has caught up with the "fragile" star, who no longer wants to tour as a means of keeping his "stage fright at bay".
Why Silverchair's Daniel Johns has fled Australia https://t.co/TZQtN8GA5S pic.twitter.com/cXQxCDZ5Vt

— The Advertiser (@theTiser) June 11, 2016
It is sad news for fans of the talented singer, but not wholly unsurprising given Johns' utter openness and transparency with regards to his ongoing battles with anxiety and depression and his battle with anorexia nervosa back in 1997.
However, it's his current public appearances in Sydney that the Tele detail with the most curiosity.
"Drunken" and "dazed"displays on the streets of Sydney dating back to only weeks ago, to being photographed sleeping on the sidewalk early last year.
His retreat from public life could be the result of a well-known desire to be media shy taking precedence over anything else,  or it simply could be a culmination of many other factors.
For one, the Tele notes, it could be the failure of John's long-anticipated solo album Talk to eventuate into anything of note last year.
How you know whether you're mistaking worry for anxiety. Post continues after video.
To gain greater insight into one of the greatest musicians of our time, the Daily Tele spoke to one record label artist and repertoire manager not affiliated with Johns' EMI label.
The story from their perspective was simple: fame and whole lot of it is a dangerous concoction of pressure, scrutiny and tension that most can not, and will not, fathom.
"He has survived 25 years of intense fame and all the ridiculous pressure that goes with it," the source told the Tele.
"It's bound to have an effect on a person. He no longer wants to tour. He wants to express himself from a controlled studio environment where he can keep his stage fright at bay.
"It's not typical for a musician, but then Daniel, to his credit, was never typical."
Whatever the rhyme and whatever the reason, there's no doubt 25 years in the Australian spotlight would be an exhausting stretch.