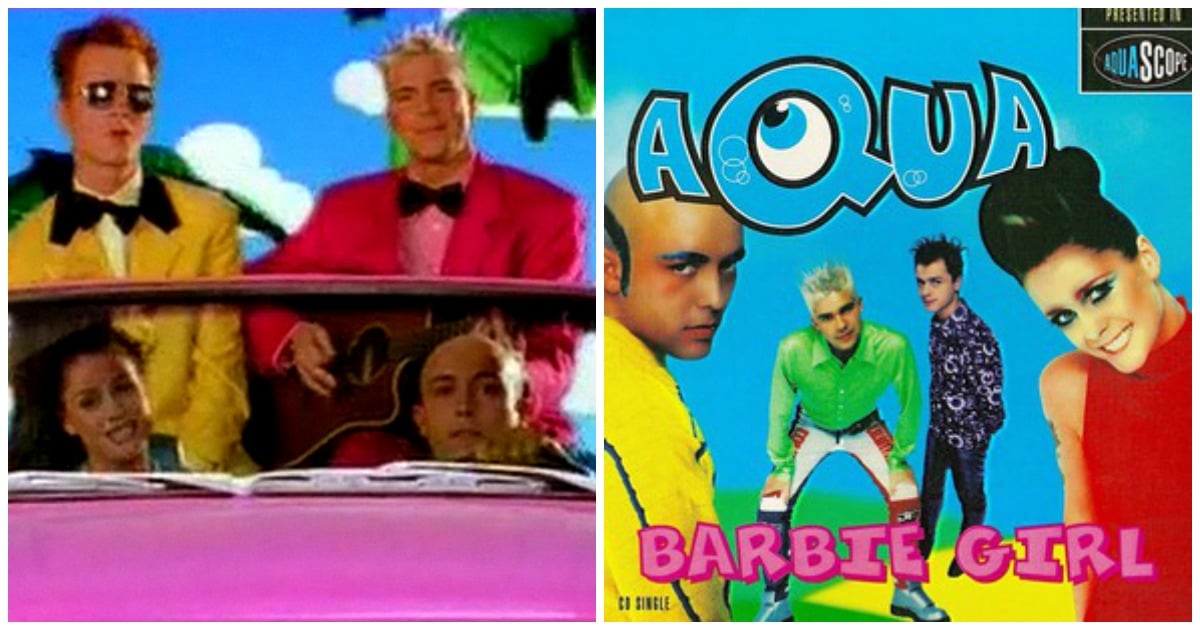 Do you remember Aqua – that '90s Danish pop group who all had spiky, colourful tresses? OF COURSE YOU FREAKIN' DO. If you're not singing along to 'Barbie Girl' or 'Dr Jones' right now (AKA the official anthems of the 90s) I am utterly ashamed of you.
Here's some visual stimuli to jog that sub-par memory of yours: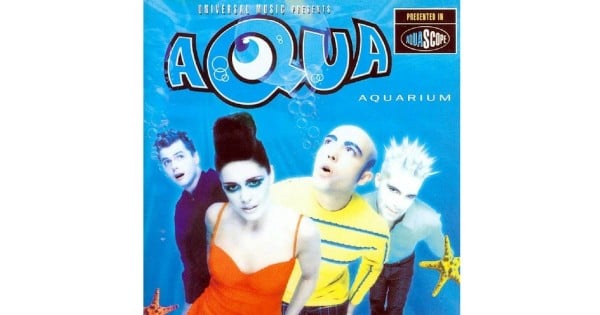 Considering Aqua drifted off into the abyss of washed up pop bands in the early noughties, I honestly don't know how we've coped in their absence all this time. I mean, what are they all doing?! Where did they go?! Are they still friends?! Do they still use copious amounts of hair gel?!
So many questions. So few answers.
Let's all just take a moment to reminisce. Post continues after video...
Rest easy, dear reader friends. I have done the investigating for us. Ready? Here. We. Go.
1. Lene Nystrøm (AKA the only chick in the band).
Dear, sweet Lene with the weird pink hair - where art thou? Well... it just so turns out she's been married to another Aqua member, Søren Rasted, for a little over 15 years now. Oh, and they have two kids together, India and Billy. #90sPopBandGoals
While Lene's Instagram doesn't make it super obvious what her occupation is now, she does do Super Cool Instagram Girl things like leaning on vintage cars and wearing leather jackets with tassles. She had a crack at a solo career in 2003, but it didn't light the world on fire. She's also dappled in a lil' bitta TV (Denmark's The Voice) and movies (Cold Hearts, 2012).
2. Søren Rasted (AKA Lene's main squeeze/baby daddy).
OKAY. So it seems Lene's hubby Søren is a music producer (his Instagram bio tells me as such) AND he also went on to achieve some pretty impressive success after Aqua, too.
After the band's split, Rasted began a band 'Lazyboy TV', who had three chart-reachin' singles. Then- THEN - he went on to join Danish pop group 'Hej Matematik', who produced a #1 platinum selling album.
Claps for Søren. And double claps for this adorable family shot with Lene and the fam:
3. René Dif (the bald dude with the eyebrows).
Confession time: I do not remember this guy whatsoever. Not even a little bit. So before I do a 'this is your life'  I send you my sincere apologies, René Dif.
Here's what ol' mate has been up to... He published an autobiography (of course). He tried a solo career (obviously). He still DJs on the reg (amazing). He married a health coach (intriguing). He now owns a salsa company (delicious). And he looks kinda like Pitbull (the cherry on this very interesting sundae).
Oh, he also has two daughters - Mabel and Daniella.
Claus Norreen (the red head).
It seems the band member with the wonderful flaming hair has been a bit MIA since the band's split. While we do know he got married to his long time girlfriend, Siggy Madsen, in 2000 (who he had a son with, Eliot, and then separated from in the mid 2000s), we don't know much else.
He isn't on Twitter, of Facey or Insta, so I guess we'll jot down Claus as a man of mystery.
COME BACK TO US, CLAUS
Well... there you have it, folks! Are there any other 90s bands you'd like to see for a 'where are they now'?
Let us know in the comments below...