It was 1994 when a bright eyed seven-year-old by the name of Amanda Bynes was 'spotted'.
Bynes was at a Los Angeles children's comedy camp that her parents – Rick, a former dentist, and Lynn, a retired office manager – enrolled her in. It was the platform that would launch Bynes, the youngest of three children, to breakout jobs on Nickelodeon before she had even hit high school.
Within years, her own children's comedy program The Amanda Show was the network's most successful offering. She would go on to win the "Favourite Television Actress" gong at the Kids' Choice Awards four years in a row.
She was, for a time, the world's most glittering and adored child star.
In 2002, The New York Times praised Bynes' "gift for physical comedy" and "fearlessness in front of live studio audiences". Then 16, writer David Hochman observed Bynes "literally grew up on Nickelodeon".
"I've seen kids in her position experiment with drugs and be too promiscuous, but Amanda has avoided all of that," Dan Schneider, one of Bynes' regular producers told Hochman at the time.
"My wife, who knows her, says she's almost like Marcia Brady in that she's so clean-cut and wholesome," Schneider commented, alongside Hochman's descriptions of Bynes' perfect "big night" (it "usually revolves around a rented video and microwave popcorn").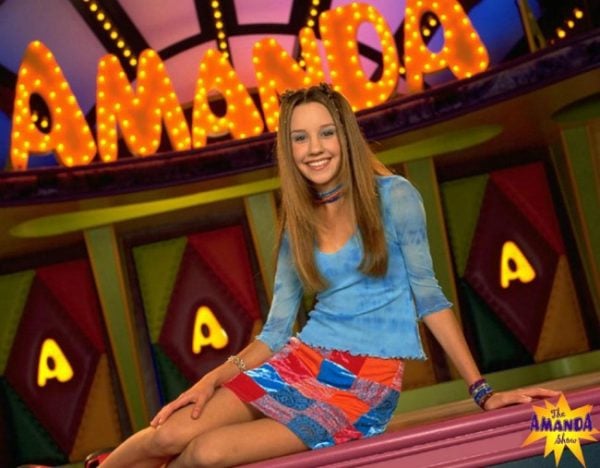 And yet Bynes' eye-watering success was only in its infancy; in the same year, she would charm in Big Fat Liar alongside Frankie Muniz, before star roles in What A Girl Wants (2003), She's The Man (2006) and Hairspray (2007) seemingly cemented the actress as a permanent fixture in Hollywood.
"She was completely professional and very sweet," Jennifer Gibgot, an executive producer on Hairspray, would later comment. "We thought of her as a young Lucille Ball."
It was 2007 and a 21-year-old Amanda Bynes was at the peak of her career when she changed management; father Rick had kept a careful eye over Bynes' career trajectory since she was a child. Now, with her newfound adulthood, she decided she would find another manager.