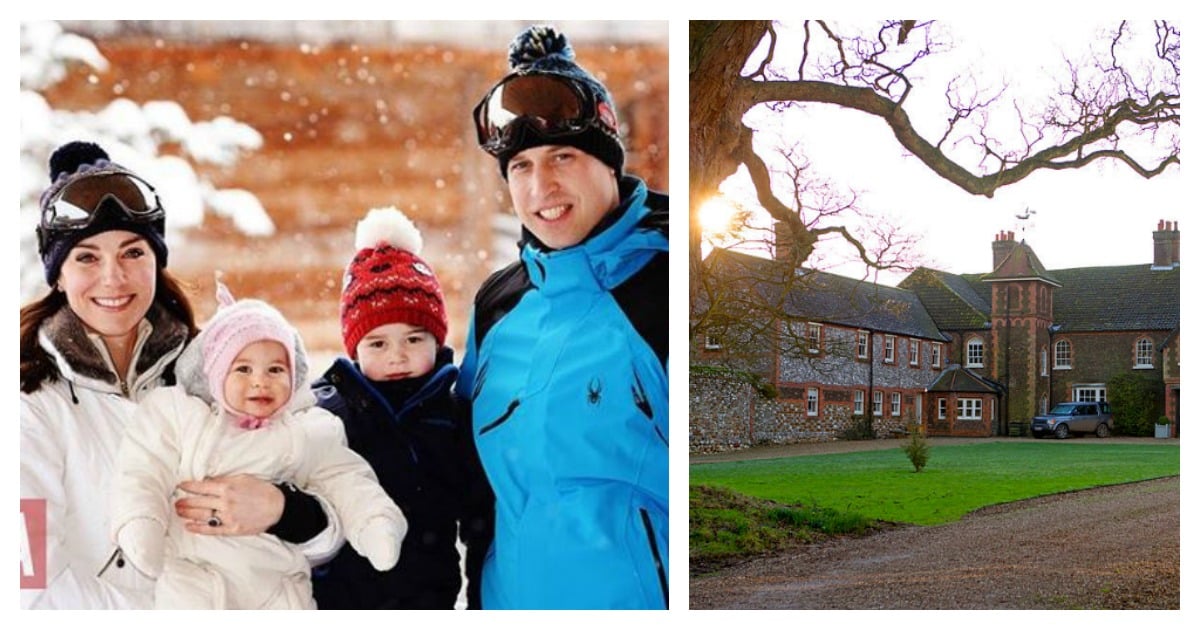 It's not a coincidence the Duke and Duchess of Cambridge have kept out of the public eye since the birth of their second child, Princess Charlotte.
Writing for Vanity Fair, royal reporter Katie Nicholl says it was just 48 hours after Charlotte was born that Prince William, Kate Middleton and their eldest child, Prince George, packed up their car and drove the 100 miles from their Kensington Palace residence in London to Anmer Hall, in Norfolk.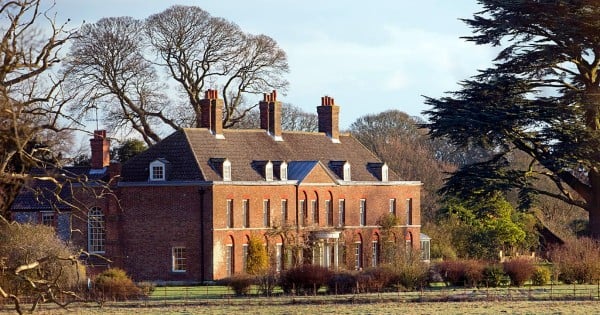 "It's no secret that William doesn't like the media intrusion into his life, and in the country he can escape," a family friend told the Vanity Fair Summer 2016 issue.
"The Queen and the Prince of Wales have given their blessing for William to live this life, and William is very grateful. It's enabling him and Kate to raise their family in a way that's as close to ordinary as they can get."
Anmer Hall, their family home, was built in 1802, has ten rooms and includes a swimming pool and an artificial-grass tennis court. The home also has a no-fly zone over it, imposed by William last year, cast-iron security gates and myriad cameras. The small family reside alongside a full-time Nanny and 'minimal staff'.
You can watch Kate and Wills at their wedding below. Post continues after video. 
Here are all the other things we learnt about life at Anmer Hall from Nicholl's Vanity Fair article:
1. Kate loves to cook.
One of the staff told Vanity Fair there is no in-house cook as Kate cooks for her family.
"Mealtimes are hectic family occasions with pots of food served straight to the table. (Like most little boys, George prefers French fries to vegetables.)"
2. The parenting duties are evenly split.
"Kate and William take turns giving the children their baths and putting them to bed. (George's favorite bedtime story is The Gruffalo, by Julia Donaldson, and he is a fan of the TV series Fireman Sam.)"
William and Kate also take turns dropping off and picking up George from his local nursery school, Westacre Montessori.
3. The house is always lively.
"There is a constant stream of visitors up and down the gravel drive."
4. Kate is 'delighted' to be out of London.
"They love the countryside and that's where they are happiest," a family friend told Vanity Fair. 
5. Prince George is like any other two-year-old.
"He rides ponies at a friend's house nearby and races his toy tractors around Anmer Hall's walled gardens, and he loves to paint."
Yep, just like any other two-year-old.
6. The locals never bother them, so the family are left to their outings in peace.
"They are rarely bothered," a local told Vanity Fair.
"We are used to having royals in this part of the world. We often see them out with George and Charlotte, but no one takes pictures or tries to talk to them. That's why they love it here. They love the normality of life in Norfolk, whether it's popping to the butcher or into a local toyshop to get another helicopter for George."
7. Kate and Wills want another child 'as soon as possible'.
"They want at least three kids and for them to be close in age," a source told Vanity Fair. 
8. There's a reason George is often seen in a waterproof romper.
"Kate always dresses him in a waterproof romper suit because he doesn't just jump in puddles—he likes to kick around and then sit in them," a local told Vanity Fair. 
"He loves petting the animals, playing in the sandpit, and driving the tractors around."
9. George was 'too naughty' to take on the couple's recent trip to India.
"He would be running all over the place," Kate told Vanity Fair.
10. Their quiet, country lifestyle won't last forever.
"William and Kate are living a very private life for royals, and they are lucky to be doing so," close friend Ben Elliot told Vanity Fair.
"They are setting the foundations for a stable and happy childhood for the prince and princess."
*Feature images via Instagram/@KensgintonRoyal and Getty. 
Click through the gallery to see all the photos of the royal family when Princess Charlotte was born...
GALLERY: The day Princess Charlotte was born.