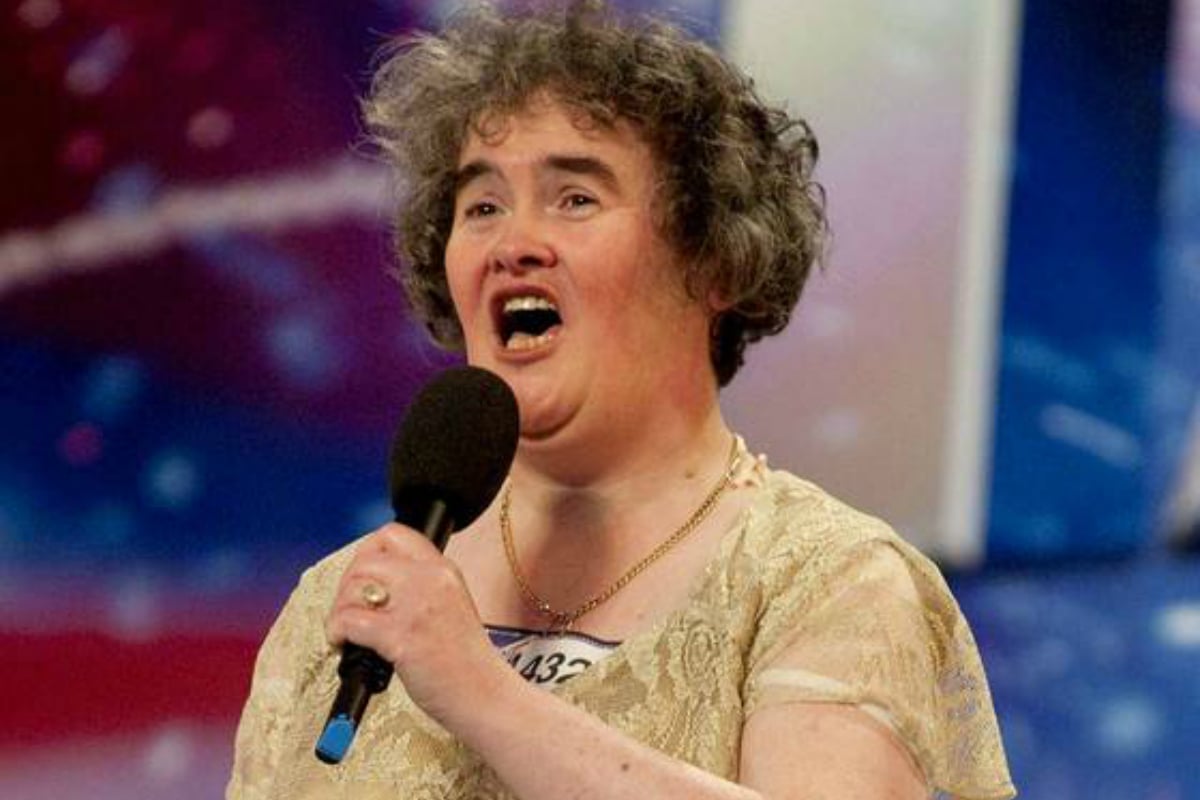 A decade ago, an unassuming 47-year-old called Susan Boyle stood before Simon Cowell, Amanda Holden and Piers Morgan at an audition for Britain's Got Talent in Glasgow, Scotland.
When the audition aired on TV, viewers of the show were collectively watching through their fingers by the time she took the stage, on the presumption she was going to be terrible.
After all, she'd had the 'comedy' music edit that pokes fun at the more 'colourful' contestants, she'd spoken about having 'never been kissed', and she lived alone in a small Scottish town with her cat, Pebbles.
Watch: A decade after her unforgettable rendition of I Dreamed A Dream, Susan Boyle performed the song once again on Britain's Got Talent. Post continues after video…
Then she opened her mouth to sing.
Susan's rendition of 'I Dreamed A Dream' from Les Misérables stunned everyone. Simon Cowell's face is still a picture, 10 years later.