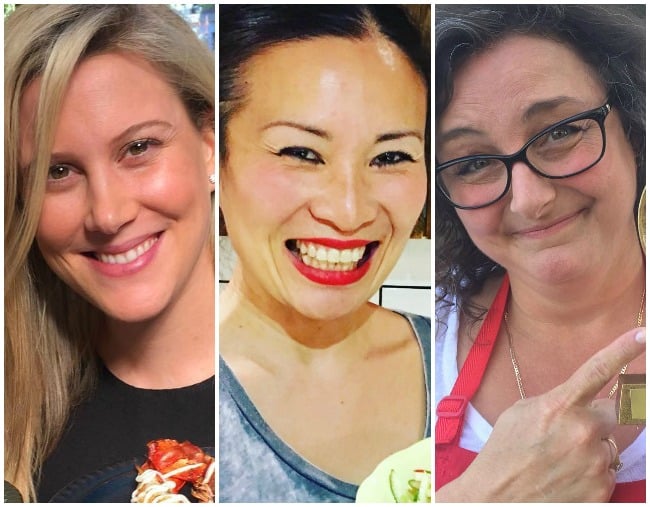 MasterChef Australia's tenth season has just begun. Which means for 10 years the Channel 10 cooking show has been making us feel inadequate about our own cooking ability inspiring us with tales of home cooks cooking up impressive dishes and chasing their "food dreams".
Let's take a look back at some of the show's most successful (and not so successful) contestants.
Julie Goodwin, Season 1 – Winner
Julie Goodwin was the show's original winner after going into the season one finale an underdog. Since then she's crafted a career in the media, gaining product endorsements, appearing on TV shows and having her recipes featured in magazines. She's also written six cookbooks. No biggie.
Recently though, the 47-year-old was in the news for a far less glamorous reason. Last month mum-of-three was charged with drink driving offences after she was caught driving with a blood-alcohol reading of 0.107 – more than twice the legal limit – on New South Wales Central Coast.
In a statement on her Facebook page, Goodwin expressed her "great shame and regret" for what happened.
"I accept full responsibility for this error in judgment, which I believe is completely out of character for me," she wrote.
"I am devastated that I have acted in a way so contrary to what I believe, to how I usually conduct myself, and to what I have taught my children."
"Many lessons will flow from this, and I will learn from each of them."