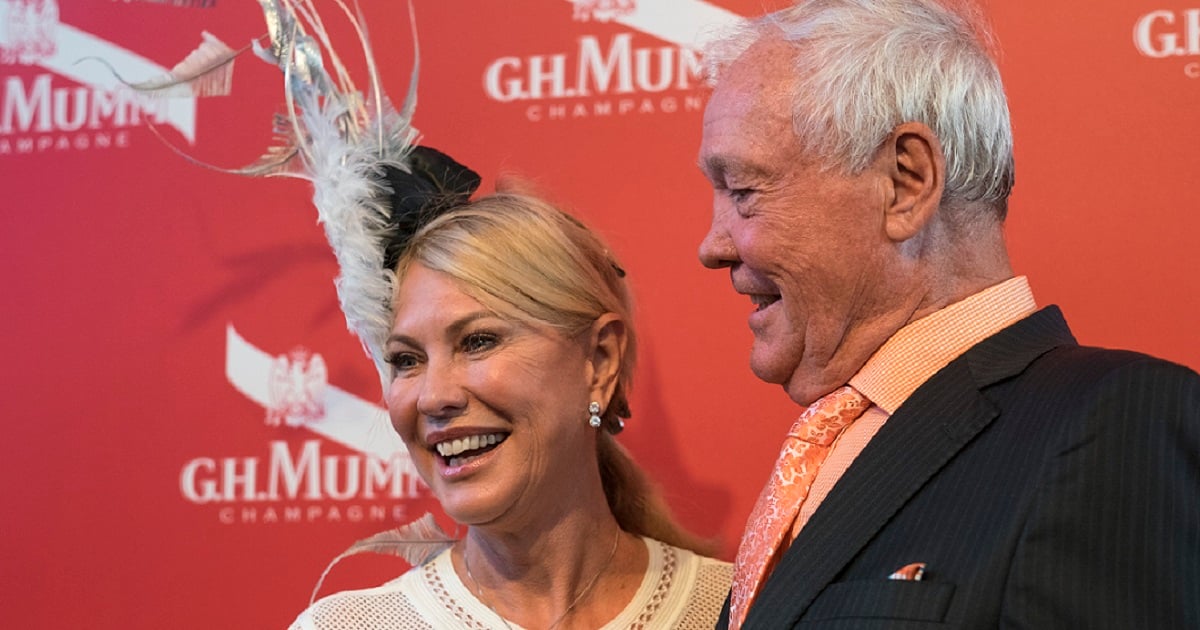 My heart goes out to Kerri-Anne Kennerley as her husband John struggles to recover from a severe spinal cord injury. The injury to his neck has left him paralysed. He sustained the injury in a freak accident when he fell over a garden hedge while taking photos at a golf course near Coffs Harbour almost a month ago.
He has reportedly told his wife of thirty-two years, "The only reason I'm trying [to recover] is for you."
In 2012 Kerri-Anne battled breast cancer and now her husband is in hospital, stable but faces a long road to recovery. He remains in intensive care, unable to breathe or eat without assistance.
Kerri-Anne Kennerley has taped an interview with Sunday Night, talking about the shock of her husband's accident and to thank the public for their messages of support. It's been reported that she is being paid $350,000 for the interview, money that is likely to go towards paying for his ongoing treatment.
I know I'll be crying as I watch her share their story. I can't imagine how heartbreaking it is to watch someone you love suffer as her husband is suffering at the moment and the worst part is there is very little you can do to heal them aside from try and keep their spirits up.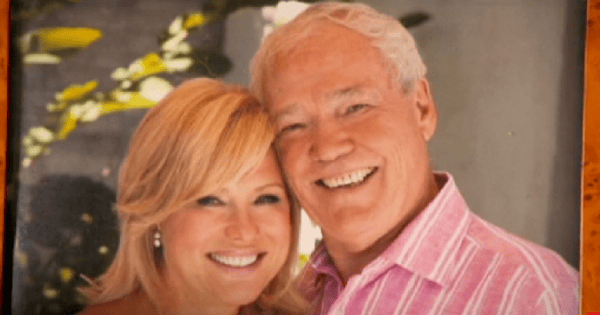 Nothing tests a relationship more than a health crisis. My relationship had pretty much survived every other kind of crisis aside from a major health issue until last year when my husband was rushed to hospital with suspected pneumonia.
I had never seen him so sick.
It started with a bout of the flu that had worked it's way through our entire family. I got it first, then the kids and just as we were all getting over it my husband got sick. This is a man who never gets sick and even if he does feel unwell he still works and functions and does his thing.
This time though, it was different. He was out for the count, lying in bed for days as I nursed him.
At the time we weren't in a good place. Constant fights over money and completely different ideas about how to approach our lives had caused so much distance between us. We'd stopped fighting, which is never a good thing for a relationship, when you both just give up.
At first I was annoyed at having to care for him. I'd just nursed all of our children through the same thing and I was still trying to recover myself but he was just worse. Way worse. I'd give him his medication and change his sheets and put a cold cloth on his head. I thought he'd come good but then three days in I woke up to the whole bed shaking. My husband was shaking so badly he was almost convulsing.
Kerri-Anne talks to Sunday Night about her husband John's accident and chances of recovery. The full interview airs on Sunday 10 April, 2016. Article continues after this video.
I gave him more medication and he fell back asleep. It wasn't until morning that I saw how grey his skin was.
The at-home-doctor arrived that afternoon and checked us all to ensure we were all recovering well. I left my husband until last. I had a funny feeling he would need a lot of time with the doctor and more care than any of us.
After a quick examination the doctor told me to call an ambulance. My husband had pneumonia and needed to get to hospital quickly.
I called an ambulance and the next two weeks were a total nightmare.
When our turn came to see a doctor they acted quickly to treat him. Leaving him in hospital to return home and care for our kids was the hardest thing I have ever done. I wanted to crawl into bed next to him and watch him breathe.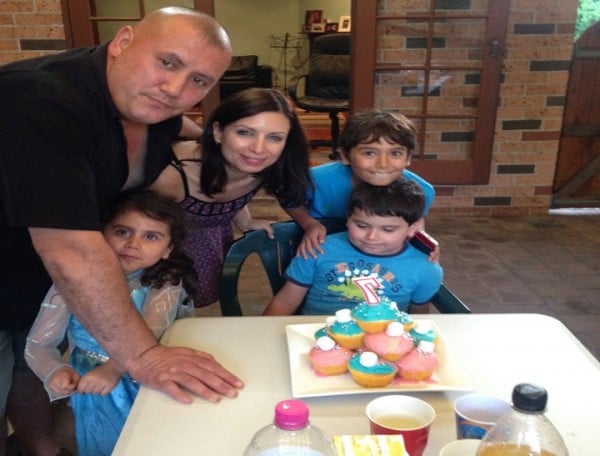 It turned out that he had bacterial pneumonia so I it wasn't a good idea for him to have many visitors. I did bring the kids to see him when I could but he had to wear a mask so he wouldn't infect them and they had to keep their distance.
I felt completely torn between my husband and my children but he wanted me to care for them.
"Look after the kids. I'll be home soon," he said.
When he finally arrived home he spent two weeks trying to recover. It hurt him to breathe. He was incredibly weak. His appetite was non-existent. Everything hurt.
It was the best two weeks of my life.
I've never felt closer to him than I did during his time at home recovering from his illness. Being together every second of every day, talking, not being able to be intimate but just holding each other was incredibly special.
As he got better we ventured out for lunch. We talked about our hopes and dreams, tried to sort through our areas of conflict. Instead of our usual fights and anger and disagreements we treated each other with love and compassion. We'd slowed down long enough to hear each other out without interrupting each other to defend ourselves and push our own points.
It was how I'd always wanted our relationship to be.
I love my husband so much and he loves me. Those few weeks when he was sick were the best and worst weeks of our lives. It doesn't take much for us to remember how close we felt during that time and I know for a fact that we are strong, we are united, we can make it through anything, financial problems, health problems, anything.
Seeing how close Kerri-Anne Kennerley and her husband John are after all these years, how much they love each other and treasure each other and draw strength from each other during times of crisis is truly inspiring. I wish John a speedy recovery and Kerri-Anne continued strength to see him through.