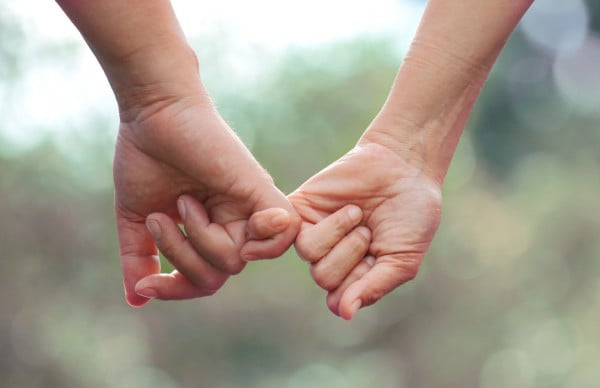 I loved him in a way he couldn't love me.
By: Amanda Chatel for YourTango.com
The first time he told me that he didn't love me we were standing on the corner of East 2nd Street and Avenue A in New York City.
I had spilled my guts (and heart) out to him, and what came back wasn't enough for me. He cared about me, thought I was fun, beautiful, sexy, and yes, he loved me, but he wasn't in love with me.
As he told me that night, he would never be in love with me. It was something that he just knew.
But, being completely in love with him, I held on like a fool. I let our relationship, a messed up one that was somewhere in the realm of being "friends with benefits," but with more intimacy, rule my life and weed out potential others who could be able to love me.
We spent holidays at my parents' house, went to events together, and were in each other's company more than we were not. I loved him. I'd tell him that whenever I couldn't stand it anymore and the words just had to come out, but I always got the same response:
"I love you, but I'll never be in love with you."
It was something I struggled with privately and in my therapist's office. I couldn't comprehend how this person who was always with me, this person I had sex with, cried to when things went bad, and whom I relied on as both a best friend and much more, couldn't love me back.