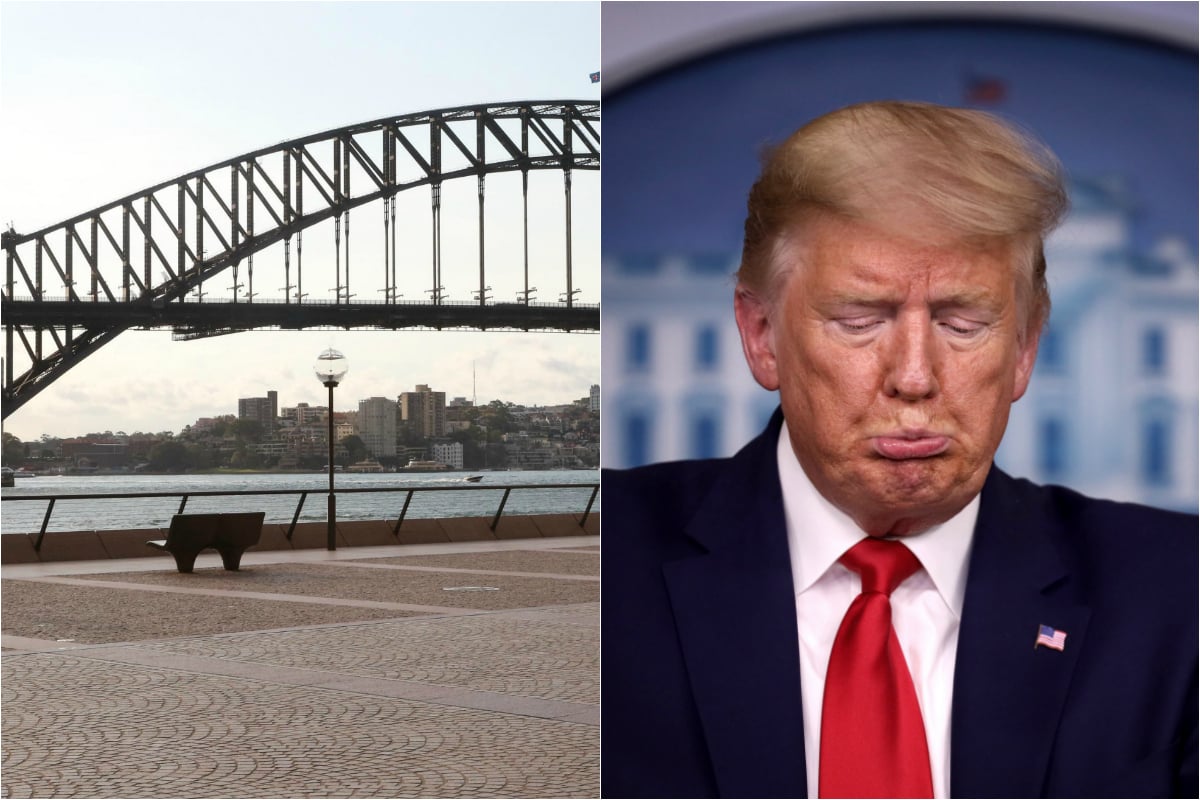 Australia's death toll rises to 30.
The Australian death toll of COVID-19 rose to 30 people on Saturday afternoon, after both the ACT and Victoria reported new deaths overnight.
The ACT recorded its second coronavirus death on Saturday, after a man in his 80s, with pre-existing health issues, died at the Canberra hospital.
ACT Chief Health Officer, Kerryn Coleman said the very sad reality of this disease is that the elderly and the vulnerable are at a greatly increased risk of complications.
Victorian Health Minister Jenny Mikakos also confirmed a death on Saturday, revealing a woman in her 70s had died in hospital.
It comes amid confirmation community transmission cases in Victoria have also increased, reaching 73 cases, up from 11 on Friday.
A community transmission happens when someone tests positive to the illness if they haven't been overseas or have a connection to another positive case.
Australia is two weeks away from COVID-19 peak, experts say.
Australia could reach the peak of our coronavirus outbreak by mid-April, new research from the University of Sydney's Centre for Complex Systems has found.
The data indicated that if Australians continue to comply with the social distancing rules implemented by the government, the nation can expect a total of 8,000 to 10,000 cases for the duration of the pandemic.
Further to this, if 90 percent of the Australian population adopted social distancing, the spread of COVID-19 in Australia could be controlled by July 2020.
"Australia is very close to the incidence peak, and in two weeks' time may be approaching the prevalence peak," lead researcher Professor Mikhail Prokopenko said.
"What this means is that the number of new daily cases will begin to steadily reduce from now on. The number of all 'active' cases may keep rising until mid-April, and then start to slowly decline," he explained.
"However, we mustn't be complacent – the best outcome is a short-term pain, long-term gain scenario. Even a three-day delay in adopting strong social distancing measures would cost us a three-week lengthening of the suppression period, meaning we would have to comply with social distancing for longer," Professor Prokopenko adds.
Ruby Princess emails leaked, show NSW Health knew of COVID-19 risk.
The emails exchanged between NSW Health and the Ruby Princess' physician that led to their decision to allow passengers to disembark the cruise ship last month have been obtained by Nine News.
The emails confirmed there were two sick patients on board the vessel who were being treated for influenza-like symptoms, despite testing negative for influenza.
NSW Health responded saying it did not require an "on-board health assessment" and could disembark the next day, but asked for the 15 swabs taken from the two ill passengers to undergo COVID-19 testing.
NSW Health defended their decision in a statement on Friday, saying their risk assessment process "balanced the level of risk against the benefit of removing passengers from a cruise ship on which the virus [COVID-19] could be circulating."