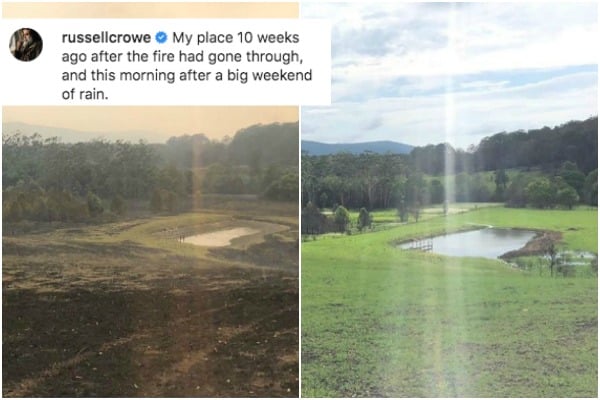 Let's just take a moment to focus on hope.
It's been a terrifying start to 2020 for Australia and Australians.
Five months into what feels like never-ending bushfires, Australia is craving good news.
This has been our reality for so long. Post continues after video.
It's times like this, we just need a sign that there is light at the end of the very smoky tunnel.
We need hope.
Hope that our government will make the changes necessary.
Hope that Mother Nature will be able to work with us to rebuild from the devastation.
Last week and across the weekend, we finally received that glint of hope.
It rained. Finally. Poured, in fact.
It actually rained too much in some parts. There were thousands of calls for help to the SES, and hail the size of golf balls fell in Melbourne, Canberra, Sydney and up the NSW coast. So much so that homes and cars were left damaged and destroyed.