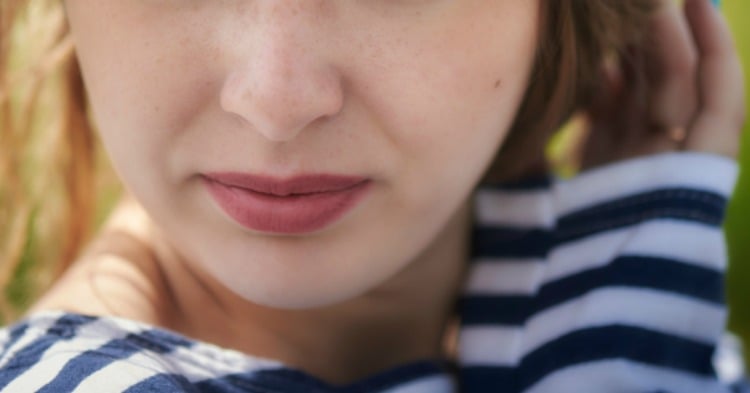 Image: iStock.
We all have a pretty good idea of when it's time to see the doctor — the appearance of unusual symptoms or feeling generally unwell are obvious indicators.
Knowing when to arrange an appointment with a dermatologist, on the other hand, might seem less straightforward. Are there any telltale signs a dermatologist is required? Do you just book straight in? Should you see a doctor first?
To answer those questions, it's worth knowing exactly what a dermatologist does — and how their expertise differs from a doctor's.
What does a dermatologist do?
"Dermatologists are skin specialists, and we specialise in everything to do with the skin, hair and nails. So we are the group that understands that part of the body the best," explains Dr Michael Freeman, a dermatologist from The Skin Centre.
That said, patients in the Australian healthcare system are encouraged to have a referral from their general practitioner in order to have a consultation with a dermatologist because they'll then get a rebate through Medicare.
Commonly, a GP will know exactly how to treat a skin symptom or "eruption" — a simple rash, for instance — and there won't be the need for a dermatologist. But not all cases will be so straightforward.
Watch: Mia Freedman answers reader questions about having pigmentation laser treatment. (Post continues after video.)
"It'll be in those situations where the GP is perplexed because they haven't seen this rash or know what to do, and it would be appropriate for them to refer to the dermatologist," Dr Freeman says. "We're talking rashes, skin cancer concerns, and cosmetic concerns like acne that's not settling, for example."
A GP might also suggest their patient sees a dermatologist is when they've made several attempts to fix the skin symptom, to no avail.
Another example of when a dermatologist's opinion would be valuable is when a patient has skin cancer concerns — particularly if they've consulted with a skin cancer clinic and have been told they might need to cut out an affected area.