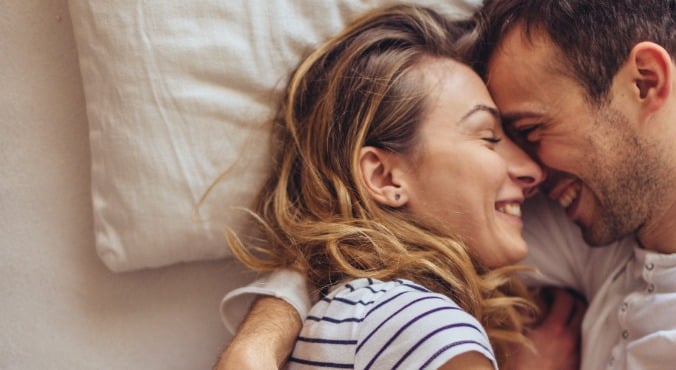 Image: iStock.
I. Love. You. How can three words, three syllables, be so significant — and so very fraught?
In movies, the "love" declaration usually occurs in the wake of some dramatic event, and happens in a way that's at once romantic, creative and highly emotional (accompanied by a soundtrack of swelling violins).
In the real world, it's usually a little clumsier than that — and there's no blueprint for when it's time to utter those magical words.
That said, a recent survey of 2000 people suggests most couples say "I love you" roughly five months (or 114 days if you're really into specifics) into a relationship. This tends to coincide with a bunch of other dating milestones, like confirming the union on Facebook (157 days) and embarking on the first argument (170 days).
However, just as no two couples are the same, love declarations don't always happen within a specific timeframe. Sometimes, those three words come hurtling out just days into a relationship; other times, it takes a year or more. Here are the stories from our office.
1. Drunk in love
"Very awkwardly, my now-husband said 'I love you,' after two weeks of dating while drunk in the back of a taxi."
2. Even drunker in love
"It was actually one month in and we were at a party. I was rather drunk and was so taken back that I can't even remember how I replied. I think I managed to mumble it in return. It then became a regular thing we said to each other, but I don't think I truly meant it 'til around three months. Now I'm the one who says it the most!"
Watch: Advice for dating in your forties. (Post continues after video.)