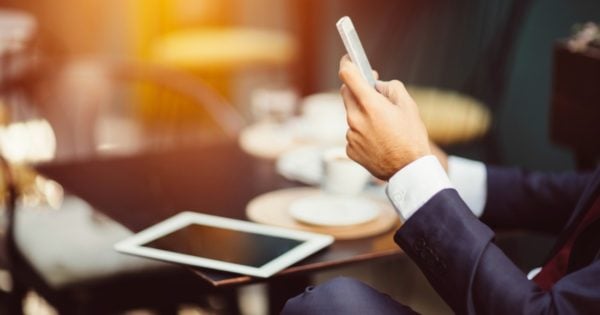 It's a world that I was never exposed to for the first 30 years of my life. I've never heard of anyone suffering from addiction – any form of it, be it alcohol or drugs. My parents kept us four kids sheltered from all the dangers that were lurking out there.
It was 2010, at 30 years of age, when I first met my now ex-partner. He was charismatic, generous, loving and full of excitement. I was immediately drawn into him, simply because I wanted to experience an adventurous relationship. I never saw it as a long-term committed relationship which would result in me now being pregnant.
Everyone thought I was the best thing that happened to him because he stayed away from people who were no good for him, like drug addicts and alcoholics. Life with him was bumpy, but we always got through it by participating in healthy activities like fishing, camping, travelling and having barbeques.
As the years went by, I was falling more in love with him. Yet I was very wary of the future of our relationship because he could never settle down with a secure job — until August last year, when his father decided to loan him $200,000 to start his own business. Within two months it flourished and money was pouring in. I quit my job as a journalist and moved to Brisbane to help him.
Watch: New research tells us about the effects of LSD on your brain. (Post continues after video.)
Less than a year later, everything went downhill. With the success and overload of work, things were proving too hard for him to handle. That's when drugs came back into the picture, and this time it was ice. He started getting in touch with a new group of 'suppliers' and invited them back to the business premise. One day of 'trial' to keep him awake to finish the workload would turn into two, three days, then a week, then a break, and the cycle would continue. His business premise would become a place of gathering for people to indulge in the habit.
I'd have workers call me to ask where he was and none of us could find him. He'd have good days where he'd go back to work but when the money showed up in the account, he would disappear again. Through all of this I stayed, because I was already four months pregnant and had hope he would snap out of it.
June this year is when things got worse. He accused me of hacking his phone and office computer. Every conversation would be about hacking; he would spend every minute looking into the computer and my phone to find 'evidence'. Half of his emails were 'erased' and he accused me of deleting them. To make him feel at ease, we brought in a tech expert and even went to Apple and the reply we got was 'nothing's hacked'. I even told him to take my phone to the police but he didn't, because apparently 'the police won't take his side'.