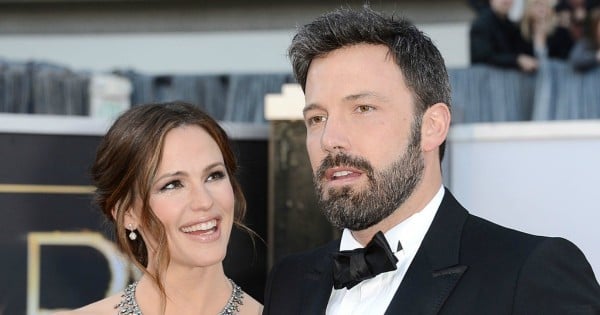 You've been together 33 years.
You've had three kids.
You're host on a high-profile talk show.
Your husband is maybe the wildest rocker to walk the face of the earth. He's bitten the head off a bat. He's bitten the head off a dove. He's been to a meeting with a record company in Germany so completely pissed he stripped, goose-stepped up and down a table, then dipped his balls into a glass of wine. You still spoke to him the next day.
You're worth an estimated $220m.
Then you and your partner split.
And the world screams one word, loudly.
FAILURE.
Really? Seriously? Thirty three years together spells failure?
How did you know your relationship over? The Mamamia staffers confess when they knew below. Post continues after video. 
This is what happened in our office this morning. We were talking about Sharon and Ozzy Osbourne when one of my workmates said she couldn't believe people were sad they'd split.
"They're celebrities," she said. "OF COURSE their marriage was going to fail.'
Whoa.
Because from where I sit I don't see failure. I see success – and especially because they've lived their entire married life as A-grade celebs.
I think I've got some first person experience here (okay, not the celebrity part).  My partner has been married before. He was with his wife for 18 years. They have two great kids.
I've seen photos of them when they were together and happy. A flick through the albums shows holidays and new homes and babies and friends. Christmases and silly hats. Giggles in formal gear. Working in the garden. Adoring looks. Candid shots she didn't even know were being taken, but carry a gorgeous subtext: the only thing that could make this moment better is catching you in it.
There's one picture at his mum's place where the joy practically streams from them. They are completely and utterly in love, and it shows.