There are only a couple reasons people reaaaaaally attend weddings (besides the whole 'love' thing, ugh) – free grog and food.Perhaps that's why one bride-to-be met a barrage of complaints upon telling members of a wedding thread, WeddingBee, she and her partner plan on hosting a dry wedding.
That's right, no beer. No wine. No champas. NADA!
"So my fiance and I have been wedding planning like crazy and we are trying to decide if we really want alcohol at our wedding," KaitlynRose30 began.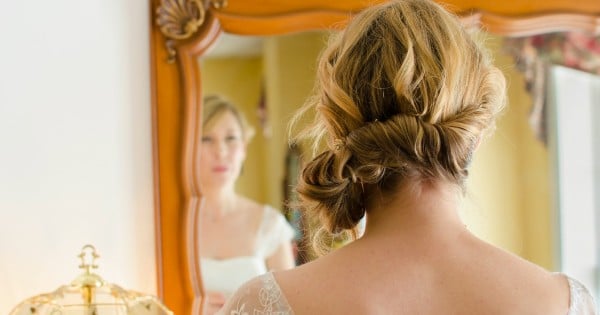 Before you throw your Merlot at the screen, hear the lady out - her reasoning makes a lot of sense.
"The majority of his family can and will drink a TON, and things can escalate quickly. Meanwhile my family is fine without," she explained.
"What are your feelings on a dry wedding? We are aiming for an early afternoon wedding, with around 50 people, mainly family. Like I said... his side of the family can't always handle alcohol. Plus it can save money."
While that all seems fair enough, wedding planners and future brides alike were NOT HAPPY with the suggestion that a wedding could be sans alcohol.
One commenter, for example, accused Kaitlyn of using her fiance's family to hide her "real reason" for ditching the booze.
"Please stop using the excuse that it is because other people can't handle their alcohol as to why you are not having it... Your real reason is that you just don't want to host it because you don't want to have to pay for it."
Um... ouch.
ASK BOSSY: How much should I put in a wedding wishing well? (Post continues...)
Another agreed: "I would be really disappointed being at an alcohol-free wedding," Jackie86 added. "It's kind of unfair that just because his side of the family can't control themselves, it denies the other guests from relaxing with a drink."
It doesn't stop there, either.
"I, personally, wouldn't want to attend a dry wedding," a third reader chimed in. "If I knew ahead of time it was dry, I'd probably RSVP 'No'."
And finally: "I wouldn't go to a dry wedding. Makes you look a bit cheap, if I'm honest."
While others argued there's no issue with a dry wedding - particularly one in the afternoon - there's no denying the defiance of the pro-alcohol group.
So, where do you stand? Is a dry wedding "cheap" and "unfair"? Let us know in the comments...
READ MORE: 
The award-winning podcast Mamamia Out Loud is doing their first live show. There will be laughs, disagreements and you can meet the hosts afterwards! We're also donating $5 of every ticket price to Share The Dignity so grab your friends and come along to share the love and laughs, get your tickets here.