This season of Masterchef has faced a wide array of criticisms. From viewers calling the show ageist for eliminating older contestants, to conspiracy theories about why audience favourites aren't making the cut, the ninth season of the popular series has people questioning the integrity of the show.
But these aren't my issues. Not even close.
My problem, you see, is the larger concept underpinning the entire franchise. It's with the whole idea of having a reality TV competition about cooking.
Guys, WHY CAN'T THESE PEOPLE JUST GO TO TAFE.
Excuse me. Let me explain my thoughts.
In a climate of more reality shows than anyone can keep track of, and more familiar faces emerging from these programs, it's easy to overlook the broader questions.
It's far too much of a breeze to mindlessly watch The Real Housewives of Sydney without questioning the premise of the show, before getting to the end of the series and thinking, 'did I just watch a grown woman throw glitter on another grown woman? Did that really just happen?'
It's escapism. A great deal of the entertainment we consume is escapism.
Clare and Laura have some advice for the Masterchef contestants this week on The Binge…

But just take a step back. Masterchef is built on the premise that a bunch of ordinary Australians just really want to be chefs. They've achieved everything else they want in life – they've had families, bought houses, established successful careers as lawyers and teachers and writers, but what they truly want is to cook. So they give up everything to go on TV, and compete in a series of challenges judged by some of Australia's most well-known culinary experts.
But surely, SURELY, if these people really wanted to be chefs, they'd be out… being chefs. Wouldn't they?
You can be a chef. That's a thing you can do. You can go to Tafe, or get an apprenticeship, or work in a kitchen, and be a chef. There doesn't have to be a competition, you don't have to run around a kitchen while dozens of people watch and intimidating judges ask you questions you're far too busy to answer, and you don't have to be assessed on national television. You can just… be a chef.
Shows like The Voice, and Australia's Got Talent seem a little different. In the entertainment industry, getting a break is near-impossible. Having people know your name and see your talent is the be-all and end-all of being a performer. So people from all over Australia sign up to audition, knowing that simply entering the competition, simply getting their face out there, could be the break they need.
Of course, in most industries there's an advantage to people knowing who you are and what you're capable of. So to some extent, yes, it makes sense that if you went on Masterchef and did really well, there would be restaurants or investors (??) who might want to poach you. That's great.
But working in a kitchen is a super realistic goal. You can enter the industry. There are jobs available. Training pathways are accessible. The same can't be said for the entertainment industry.
Clearly, the reality TV machine looked at talent shows, which cover everything from dancing to singing to comedy, and thought they'd use that same model and apply it to cooking.
BUT I'M NOT BUYING IT.
IT'S NOT THE SAME.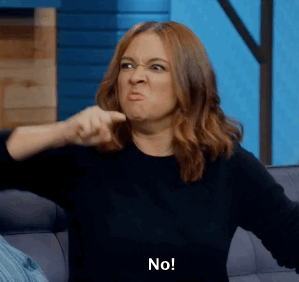 IF YOU WANT TO BE A CHEF, YOU CAN GO TO TAFE.
People are super nice and they don't yell at you (that much) and you don't have to be filmed. It's a great deal.
That said, watching Masterchef is highly entertaining and watching people cook under immense pressure will never not be a brilliant way to spend my weeknights.
I just thought everyone should know that there are many ways to achieve your dreams - and not all of them involve Matt Preston.
Listen to the full episode of The Binge here.