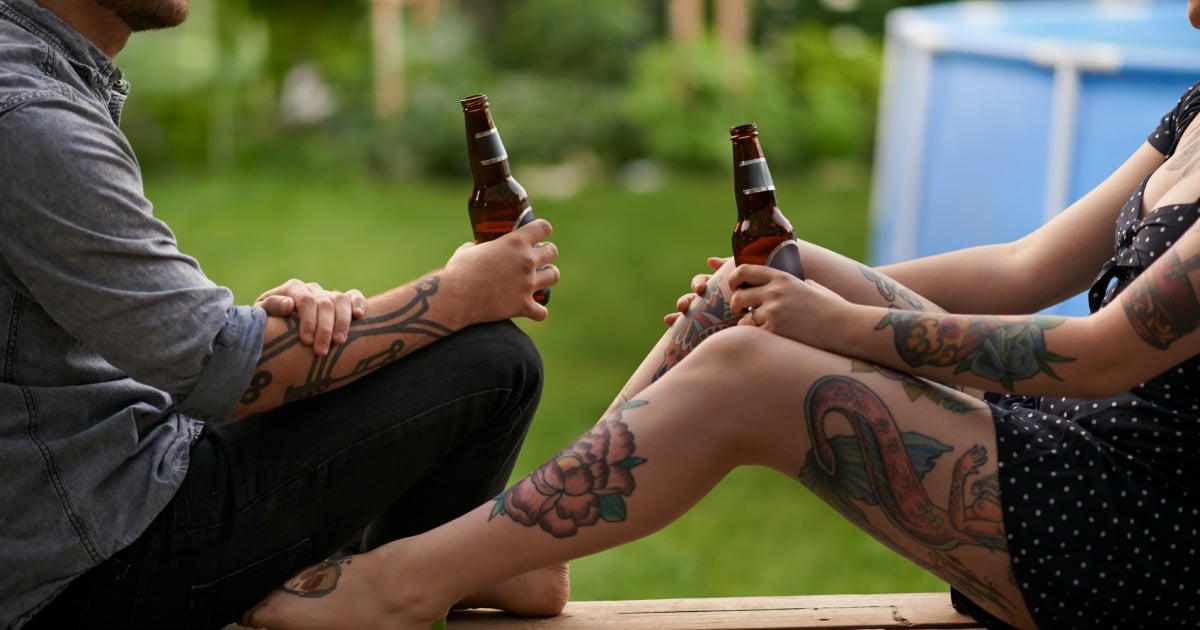 I don't actually think I know anyone who doesn't have a tattoo.
I personally have six: some are odd little stickers, mementoes, easily hidden beneath a shirt cuff. Others are a little larger, and easily visible. Either way, they get noticed. Daily.
Sometimes it's just a quick flick of the eyes over my wrist or arm, other times it's a blatant stare and the inevitable, "But what does it mean?"
Like it or not, there are times as a tattooed person that you can't help but wonder… what are they thinking?
And now, thanks to new data released, I know.
Online dating service RSVP.com has surveyed 2,000 of their users to get their opinion on tattoos, and the results are interesting, but not surprising.