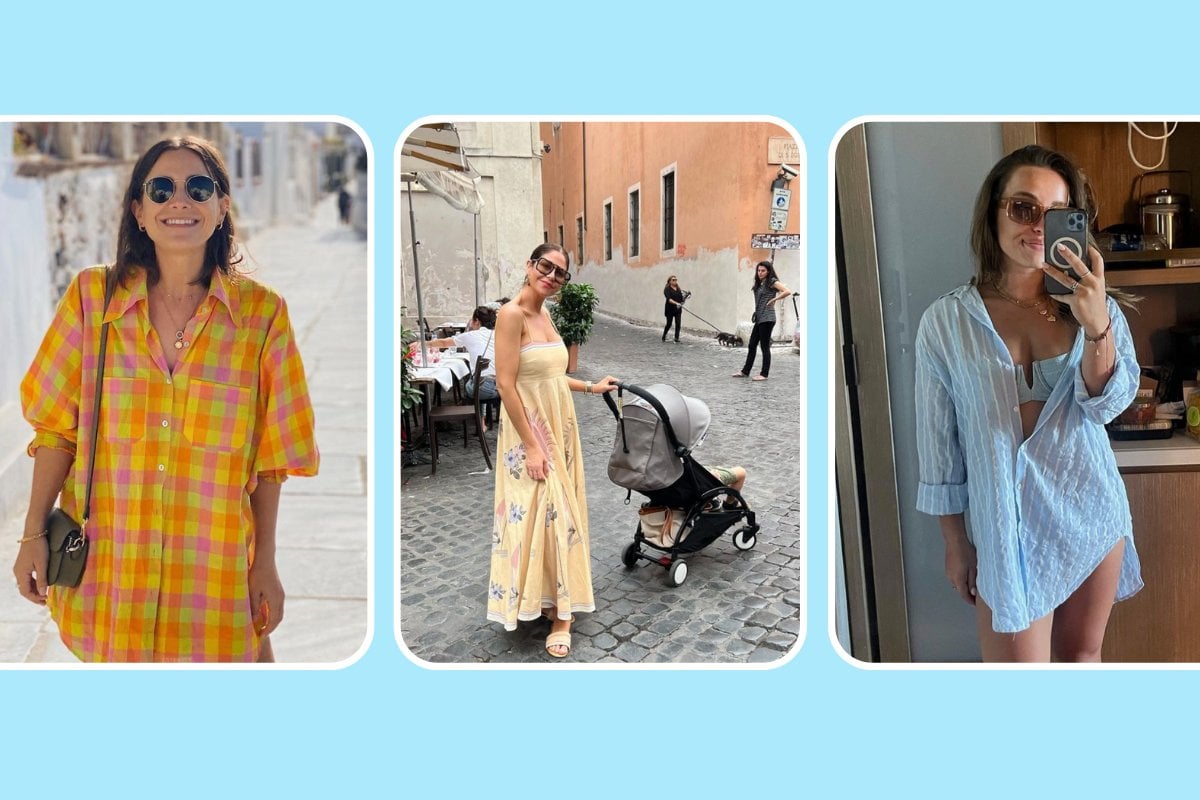 Travel is back on the agenda – and so too is travel fashion.
But let's be honest: Packing is the lowlight of any holiday. Trying to cull down your wardrobe, finding things for different occasions, fitting it all in the suitcase – it's a lot. 
So, to help provide some handy tips and a bit of fashion inspiration, Mamamia's fashion experts are here to help! On a recent episode of What Are You Wearing?, co-hosts Deni Todorović and Tamara Holland shared their own thoughts when it comes to packing for all different types of trips.
So whether you're going to sit by the pool in Bali, stay in a hotel in Melbourne, go camping along the coast or are off to Europe for summer, they have curated a packing list ready for you.
Watch: Horoscopes at the airport. Post continues below.
How to Pack.
Some people just throw a bunch of clothes into a suitcase and hope for the best – not Deni.
"I pack outfits rather than just pieces," they say. "As a former stylist, I have been packing my way for probably the last five years."
"I typically have a fitting the night before I'm packing. I take photos of each outfit on my iPhone before putting it in the suitcase so I have each outfit on file – it's especially good for big overseas holidays. With interstate vibes, even outfit packing is the way to go," they said.
"I write down my schedule and section it into AM and PM, meaning AM and PM outfits and figure out how many of each I need."
Another key tip is packing cells, which are all the rage – and for good reason. Two brands recommended on the podcast included T.HOUSE and July.
Listen to What Are You Wearing? How to pack for any holiday destination. Post continues after audio.
Must-haves essentials per destination according to Tamara and Deni:
A city staycation in winter: "The city always calls for denim, often denim jeans either from Zara or Kmart – usually a boyfriend high-waisted jean. Next, given Ubers are available everywhere, it's time to pull out the fun heels. Plus, a chic turtleneck. I would say a really great statement Ena Pelly jacket or coat is needed. Last is a slip black dress or something like that to pair with the coat – perfect for dinner and drinks where there is heating."