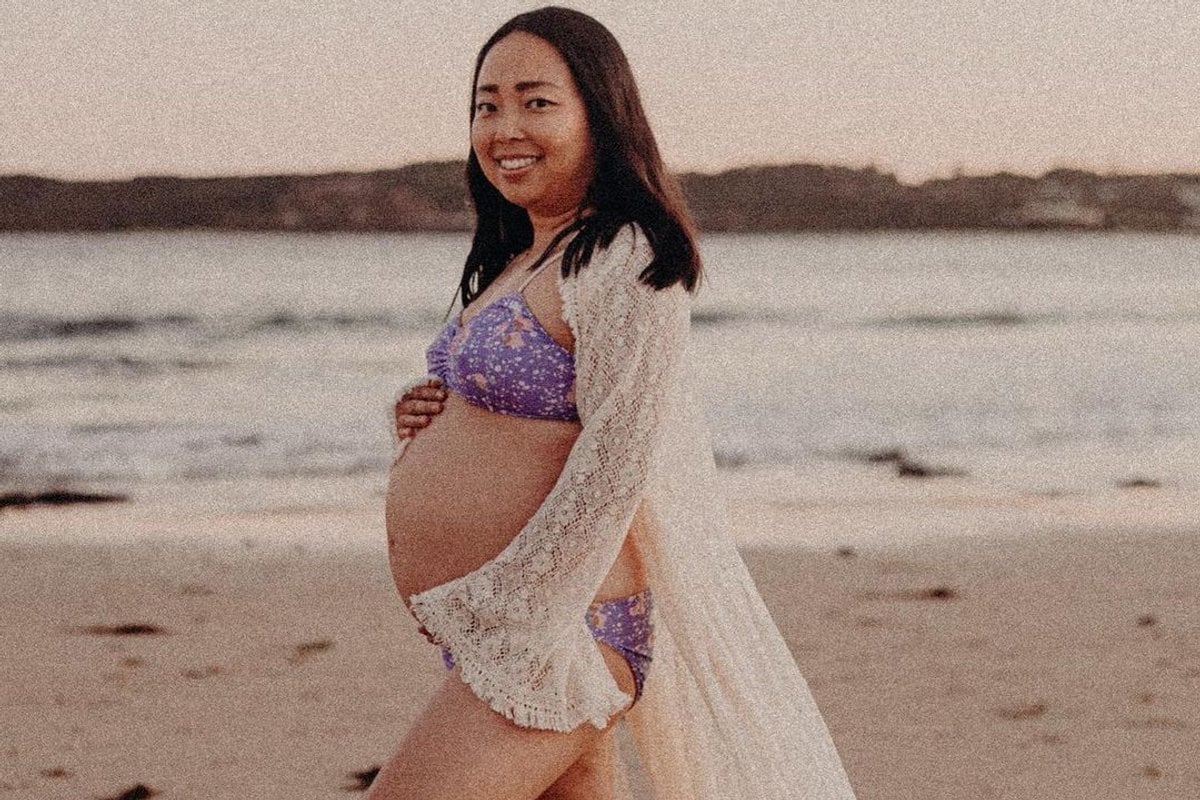 Now that I'm well and truly past the half-way mark in my second pregnancy (and consequently displaying early symptoms of baby brain), I wanted to get my thoughts down on a page before this all fades behind those rose-coloured glasses I'll no doubt be wearing while in the newborn bubble. 
So here are nine truths I've learned in my second pregnancy (so far).
Watch: Be a good mum. Post continues below.
Truth #1. You'll start showing earlier.
I announced my first pregnancy when I was 20 weeks. That's how long it took for my belly to show. Or so I thought! In hindsight, I could've passed it off as a bloated tummy or a food baby. See evidence below.