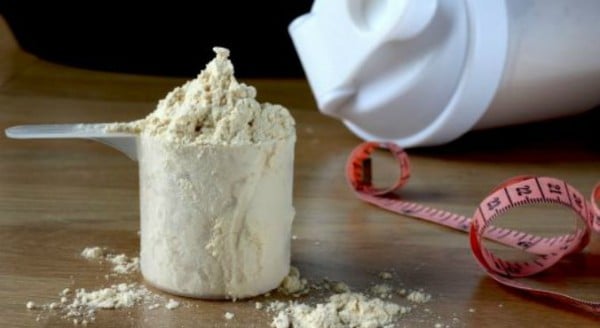 By: Kristina Nelson, Victoria University; Lily Stojanovska, Victoria University; Michael Mathai, Victoria University, and Nigel Stepto, Victoria University
Sports performance was once thought to be enhanced by practices such as drinking cognac before an Olympic marathon run. Thankfully, today's nutrition strategies are more scientific and properly researched.
We now know quite a lot about when and what to eat before, during, and after exercise for better performance. Of course, what you eat at all these points plays a role but what you eat to recover after exercise (recovery nutrition) supports the body's physiological adaptation to the demands of training and competition. And it prepares the body for the next event.
It replenishes fuel stores in muscles and the liver, minimises muscle loss and encourages muscle growth and repair, minimises fatigue and injury, and supports immune function. Replenishing fluid is also vital but outside the scope of this article.
Re-fuelling after exercise is important for maintaining adequate energy stores for beneficial changes in your muscles (training adaption). But it shouldn't be in excess of the metabolic demands of what you've done if you want to maintain appropriate weight, body composition and support performance goals. (Post continues after gallery.)
How the rich and famous stay fit
Getting carbs right
Training and competition require energy, and the energy muscles use is supplied by a mix of fuels in different proportions depending on the intensity and duration of exercise. In general terms, carbohydrates are the primary fuel source as exercise intensity increases.
The type of carbohydrate used by the body as fuel for exercise is glucose. Consuming carbohydrates before and during prolonged exercise (such as a marathon run) will replenish glucose, delay the onset of fatigue, and allow you to compete for a longer period of time.
Glucose is stored in the muscles and liver as glycogen, and research shows low muscle glycogen can impair performance. Depending on when the last carbohydrate meal was consumed, glycogen reserves can be depleted after about 60 to 90 minutes of intense exercise.
Planning for glycogen replacement requires adjusting for variations in exercise intensity and duration, the amount of muscle you have, your training goals, and dietary intake at other times, including before and during events. So total carbohydrate targets can vary considerably.
Post-exercise carbohydrate recommendations for athletes generally suggest consuming about 1.2 grams of carbohydrate for each kilogram of body weight within an hour of completion, and each hour for four hours after activity. This should be followed by regular carbohydrate intake appropriate to meet daily requirements.
Replacing muscle protein
But there are also other things you're going to need to recover properly. What you generally eat and the type of exercise you do can both affect the synthesis of protein in your muscles.