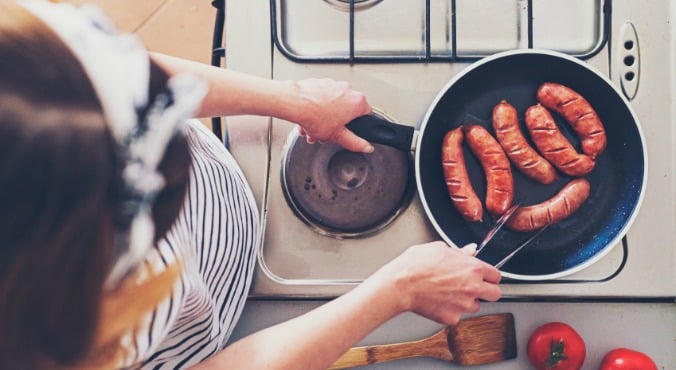 Image: iStock
Irina Vetter, The University of Queensland
Burns are one of the most common injuries, affecting as many as 200,000 Australians each year.
Burns occur when skin cells are damaged by exposure to a flame (flame burns), a hot liquid (scald), a hot object (contact burns), ultraviolet or infrared radiation (sunburn), electricity, or chemicals.
Children are particularly vulnerable, not only because of their natural curiosity, but also because their skin is thinner, which can result in more serious burns at lower temperatures.
Burns are classified based on size, usually expressed as a percentage of total body surface area, as well as severity, which is determined by the number of skin layers affected:
first-degree or superficial burns usually cause localised redness and swelling and only minor blisters
second-degree or partial-thickness burns typically appear moist red, with large intact or broken blisters
third-degree or full-thickness burns usually have a dry, charred or whitish appearance.
Watch: Many Australians are used to the feeling of sunburn. Here are other things they're used to as well. (Post continues after video.)
For all burns, the first consideration should be to remove the victim, rescuer and bystanders from any dangers, including flames, hot liquids or live electricity. Stop the burning process as quickly as possible – this includes extinguishing flames and removing hot or soaked clothing if they're not stuck firmly to the skin.
Cooling the burn with cool running water for 20 to 25 minutes efficiently removes heat, prevents further progression of the burn and relieves pain. While cooling should be initiated as soon as possible, it remains effective for up to three hours after the initial injury.
A recent study found water cooling reduced swelling and improved wound healing for minor burns commonly encountered at home or work. For severe burns, water cooling reduced the need to be admitted to intensive care or undergo wound repair surgery.