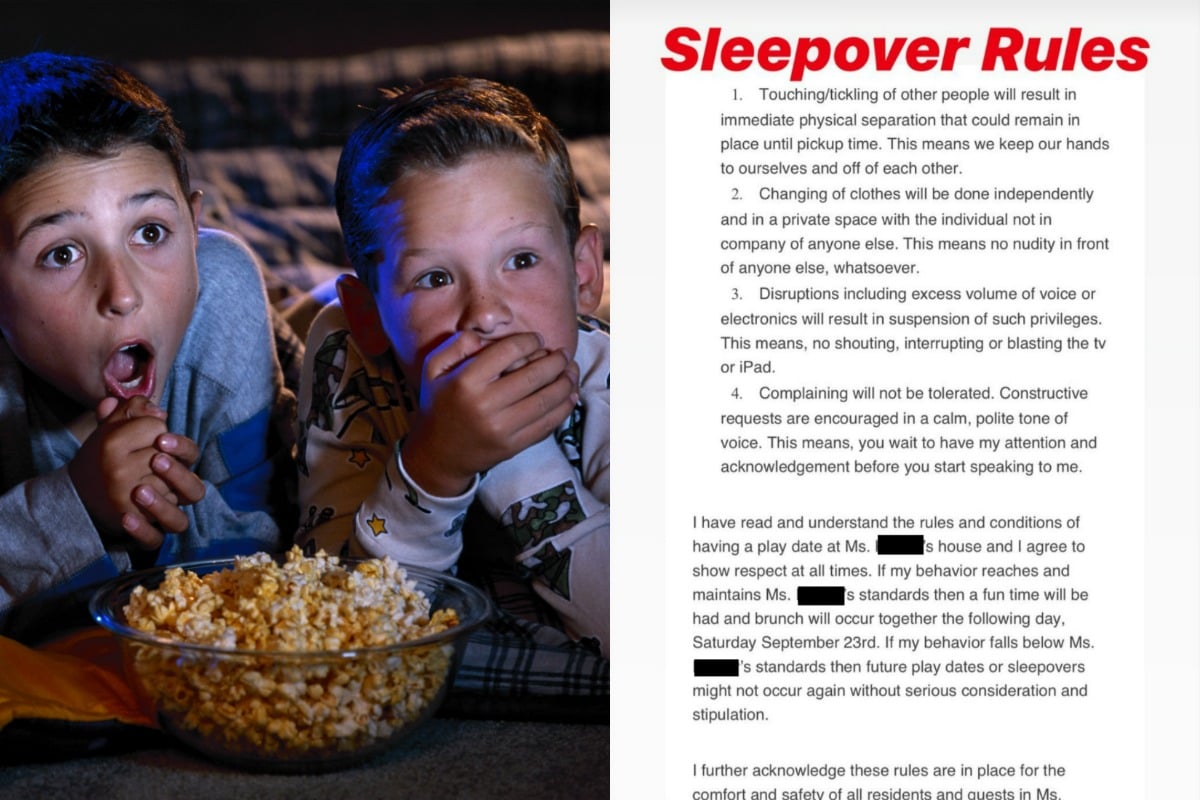 Ahhh sleepovers.
There's simply nothing better than rocking up to your friend's house already in your pyjamas, with lollies stashed in your sleeping bag. You stay up all night watching movies your mum doesn't let you watch at home and daring your friends to do embarrassing things you swear will stay in the privacy of the group, but will really be talked about at school next week.
For parent's though, the joys of sleepovers can sometimes be tainted by the pain of dealing with multiple sugar highs, comforting the occasional crying kid, and suffering through random bursts of screaming at 2am just as you're dozing off to sleep.
To tackle this, one mum made her son's friends sign a contract before they're allowed to sleepover at her house.
Yes, an actual contract.
The mum posted the list of rules to her Instagram story on Sunday and a Reddit user has since shared the photo.
The first rule lays down a firm ban on tickling or touching, which if breached, will result in an immediate penalty that will remain in place "until pickup time".
The contract also calls for the changing of clothes to be done separately and a complete ban on complaining of any kind.
If a child did want to talk to the mum, they must "wait to have my attention and acknowledgement before you start speaking to me".