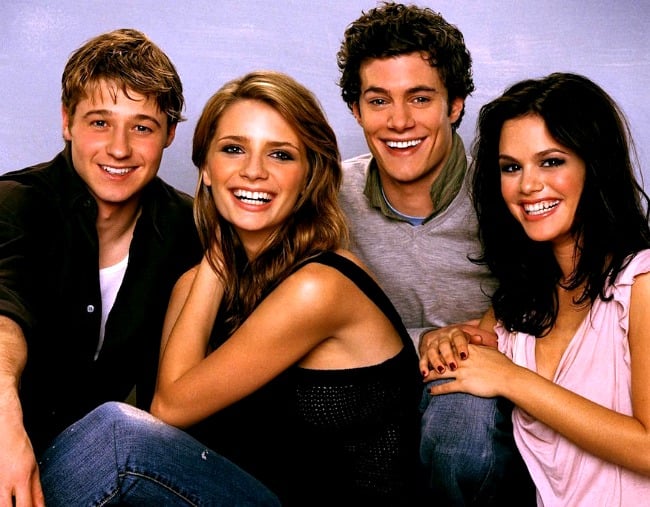 When The OC aired its first episode way back in 2003 it became something of a pop culture phenomenon thanks to luxury sets, salacious story-lines, and good looking cast.
However, the show has now been off air for over a decade and a lot has happened to the cast we all fell in love (or maybe just lust) with since the finale aired in 2007.
Some have gone on to bigger and better things while others have pretty much disappeared.
So enjoy a trip down memory lane and take a look at what your favourite characters from The OC look like now.
Benjamin McKenzie
Benjamin McKenzie portrayed the star of the series, Ryan Atwood. He was a troubled teenager from Chino who was brought into the privileged community of Newport Beach, in California. He was partial to singlets and brooding.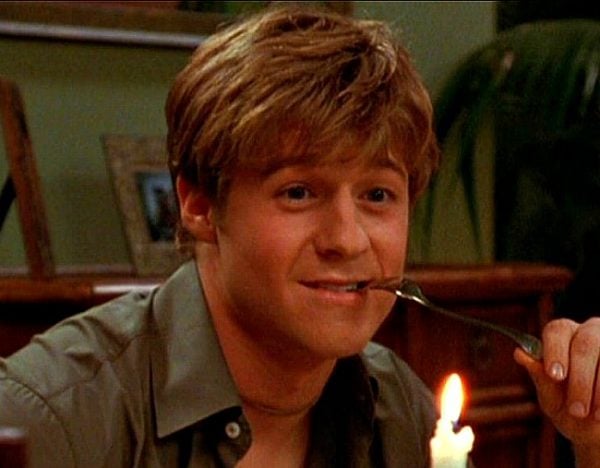 Benjamin McKenzie is now playing a much more adult role, starring in the Batman prequel television show Gotham, as the iconic James Gordon, a young detective new to Gotham City.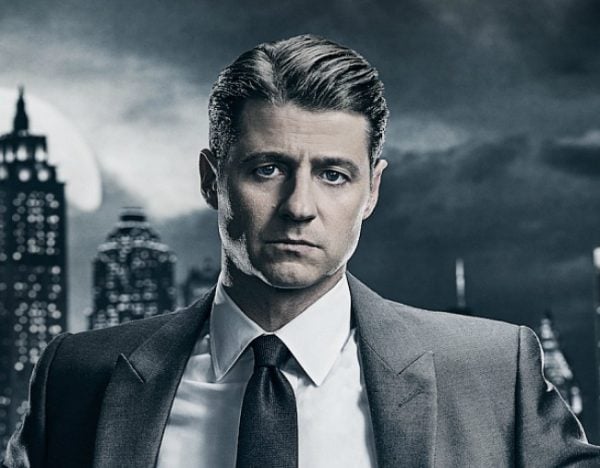 Adam Brody
Adam Brody scored his breakout television role as Seth Cohen, the nerdy hero of Newport in The OC. His love of superheroes and his adoration of his new bestie Ryan made him a firm fan favourite.
Nowadays Adam Brody has well and truly left teen TV shows behind. He is a musician who also has an upcoming role in the highly anticipated superhero movie Shazam! Best of all, he is married to fellow teen icon Leighton Meester, of Gossip Girl fame. They have a four year old daughter named Arlo Day Brody.
Mischa Barton
Mischa Barton portrayed troubled rich girl Marissa Cooper in the first three seasons of The OC, before her character met a very fiery and traumatic end. Her Romeo/Juliet love story with Ryan Atwood was always seen as the main story-line for the show.
Mischa Barton has had a bit of a fall from grace since leaving The OC. She has had a few smaller scale acting roles since then, but unfortunately has mostly made headlines due to her personal life. She has been sued for $26,991 in damages after allegedly driving a removalist truck into a condo building and has talked about her time in a psychiatric hospital.
Rachel Bilson
Here's a fun fact that you might not know about this teen show. Rachel Bilson, who played the iconic Summer Roberts in the series, was actually only hired to be a guest star. But she was so good in the role that she was soon promoted to a member of the main cast.
Out of all the cast of The OC, Rachel Bilson has gone on to have perhaps the most successful TV career.  She played the lead role in the popular TV series Hart of Dixie and will next star in upcoming ABC drama series Take Two. She is a mum to daughter Briar Rose Christensen with former partner Hayden Christensen.
Chris Carmack
Chris Carmack's Luke Ward was the original bad boy of The OC. He was Marissa's first boyfriend and coined the famous "Welcome to the O.C., bitch!" line during a fight with Ryan in the premiere episode.
Chris Carmack is currently starring in the TV drama Nashville as Will, a sexy and charming country singer and guitar player.
Melinda Clarke
Melinda Clarke will forever be remembered as Julie Cooper in The OC, one of the best and worst parents to ever grace the small screen.
The mother of Kaitlin Cooper and Marissa Cooper did some bad stuff (like sleep with her daughter's ex-boyfriend and attempt to kill her husband) but she was also funny, smart and protective of her children.
Melinda Clark was last seen on TV playing Grace Van Dahl in the hit series Gotham. Yep, that's the same show her former The OC cast mate Benjamin McKenzie now stars in. What a sweet reunion.
Autumn Reeser
Autumn Reeser's character Taylor Townsend was introduced in season three of The OC as a neurotic and perfectionist high school student.
Taylor began her story arc as a recurring villain before eventually becoming the second female lead in the fourth and last season of the show.
Autumn Reeser was last seen on TV in 2017 when she played pregnant talent agent Leslie Bellcamp on The Arrangement, which aired on the E! channel. She also appeared on the CBS show Salvation that same year.
Tate Donovan
Tate Donovan was one of the few original cast members with an established name prior to the show and played Jimmy Cooper throughout all four season of The OC.
He was the father of Marissa and Kaitlin and got in a whole lot of trouble for embezzlement and lost his family fortune.
Tate Donovan portrayed Tom Shayes on the drama series Damages from 2007 to 2010. In 2018 he also guest starred in an episode of MacGyver.
Willa Holland
Willa Holland was brought in to play Marissa's little sister Kaitlin Cooper in season three of The OC.
She was the daughter of Jimmy Cooper and Julie Cooper-Nichol and was known as a bit of a bad girl for being a pot smoker and occasional drug dealer. She also liked to steal and lie but thanks to Willa's charisma we loved her anyway.
Willa Holland was cast in The CW action-adventure series Arrow in 2012 as Thea Queen. She remained a regular cast member in the series until 2018,  where she departed during the show's sixth season.
She left Arrow to pursue other projects, despite being a long-time fan favourite.
Kelly Rowan
Kelly Rowan played Kirsten Cohen on the show, she was a Newport wasp who was married to Sandy Cohen.
Kirsten was the mother of Seth and former CFO of her father's real estate company. She took in Ryan Atwood when he had nowhere else to go. She was famous for always having a glass of wine in her hand, until she was sent to rehab.
In 2011, Kelly Rowan starred in the television film, Cyberbully.
In 2012, she began a starring role as Natalie Vincent in Perception. Her last television role was in the made for TV movie Tulips in Spring in 2016.
Peter Gallagher
Peter Gallagher played Sandy Cohen for the show's entire run.
He was an idealistic public defender who married into a rich Newport family and he also had the best eyebrows that have ever been seen on TV.  He took in Ryan Atwood in the show's pilot episode.
From 2017 to 2018 Peter Gallagher played Nick Skolka in the TV series Grace and Frankie. He has also appeared in Broadway productions since starring in The OC.
Samaire Armstrong
The character of Anna Stern, played by Samaire Armstrong, only appeared in The OC for one season (but later came back as a guest star) yet she left a lasting mark on the iconic teen series, thanks to her wise words and quirky fashion.
We first met her when she was paired with Ryan to attend the annual cotillion but she quickly fell in love with Seth.
Since The OC  Samaire Armstrong has guest starred on a slew of TV shows including The Mentalist, Grey's Anatomy and Arrow.
Her latest role was in 2017 in an episode of NCIS. She has a seven year old son named Calin Armstrong Christopher.
Chris Pratt
You may not remember this, but there was a time before Chris Pratt become a mega Hollywood blockbuster star and during that time he starred on The OC. 
He joined the show for the fourth and final season as Che, a pal that Rachel Bilson's character Summer Roberts met while attending Brown University. He got her expelled for stealing a rabbit though, so we don't remember him fondly.
We probably don't need to tell you where Chris Pratt is now, since he is in pretty much every blockbuster being released this year.
We recently saw him as as Peter Quill in Avengers: Infinity War and as Owen Grady in Jurassic World: Fallen Kingdom. 
Amanda Righetti
Hailey Nichol, played by Amanda Righetti, first appeared in season one of The OC fresh from squandering her trust fund and travelling around the world. She went on to date Jimmy Cooper, who used to babysit her as a kid.
Creepy.
Since leaving The OC , Amanda Righetti biggest role was in the TV series The Mentalist where she portrayed Grace Van Pelt from 2008 to 2015. She was last seen in a 2017 Hallmark TV movie called Love at the Shore.
Shannon Lucio
Shannon Lucio appeared in The OC in season two as Lindsay Wheeler Gardner, a high school class mate turned love interest for Ryan.
It was soon revealed (during a famous Chrismakkuh episode) that she was in fact the illegitimate daughter of Caleb Nichol and therefore Kirsten's half sister.
Talk about a bombshell.
Shannon Lucio's last featured TV appearance was in American Horror Story: Roanoke in 2016.